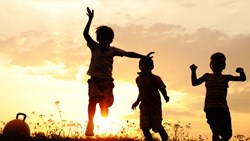 Los Angeles, CA (PRWEB) September 06, 2013
MillionaireMatch.com, a millionaire dating site, finds that over 250,000 members on its site want to have children in the future. These people who want children are made up of two groups: 150,000 females(64%) and 100,000 males(36%).
In the U.S, 14.79% of females and males choose "Yes" when asked whether they want children. Approximately 14.05% of people say "No".and 12.33% have not decided. While the rest, approximately 58.83%,select "Other" as an answer, which may be because they want their match to decide with them or they simply haven't given it much thought.
According to the survey, people who want children substantially outnumber people who already have children. Among these 250,000, there are a large number of people who never had a child before, but possibly there are single moms and dads who still want more children.In most families, children play an important role in keeping the relationship between their parents.With children in your family, you have to take matters more seriously. Children are considered heavily when couples decide to end their marriage.
"Children may not be the only reason that prevents divorce, but it must be one," said Jeffery Z, the Marketing Manager of MillionaireMatch.com. "However, sometimes children may also be the vital cause of a divorce if one part wants to have a child or more children while the other strongly disagrees. Also having children adds stress to a marriage."
To an extent, children indeed can ease the tension between their parents, but they are not a weapon to fight for marriage. For most people, love is the most important reason for deciding to have children. However, 90% of couples have experienced a decline in the quality of their relationship after their first child was born. So it is better for people to make sure that they are ready before struggling with the demands of parenthood.
About MillionaireMatch.com
As a millionaire dating site for over twelve years, MillionaireMatch.com was voted "Best of the Web" by Forbes.com. Members on this site include CEOs, pro athletes, doctors, lawyers, investors, entrepreneurs, beauty queens, fitness models and Hollywood celebrities, just to name a few. It is the best place to find successful people.