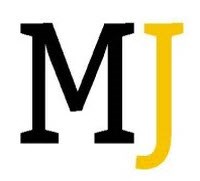 MediaJobs.com Finding the Great Companies First.
New York, NY (PRWEB) September 16, 2013
According to Facebook, half of employers in the U.S. use the social network during their hiring process.* Should job seekers be concerned about how their Facebook profile may impact their job search? In the article Watch Your Ps and Qs – Recruiters are Reading Your Facebook Profile, MediaJobs.com analyzes the role that social media plays in the job search process and why those seeking media jobs need to be aware of what shows up on their Facebook profile.
The article reveals surprising facts about how recruiters are using Facebook in the recruiting process. The reality for job seekers is that their social media presence needs to be professional and polished. The article cites a survey conducted by Jobvite revealed some very shocking statistics about how many recruiters are actually using or planning to use social media. What is even more surprising is what recruiters will do if you don't supply them with social media profiles.
Readers will learn how Facebook has an impact on how an employer views an applicant and what a recruiter will be impressed to see in a social media profile along with what the biggest turn-offs are for a recruiter.
Another article that discussed the important of social media in the job search is Will You Find Your Next Post by Hashtag. The article discusses how tech-savvy job seekers are using Twitjobsearch for job hunting. Readers will learn how to use Twitter to their advantage when seeking a job.
Twitjobsearch will actually sift through tweets to send relevant recruitment ads to the user's desktop. Readers will learn about the special algorithm that makes the process so useful to the user and how it weeds through everything to deliver what the user wants. Is the process easy to use? The article will share with the reader what they need to do in order to make the process simple and successful and exactly how it works.
Those in any type of mobile marketing jobs will be interested to learn how this amazing new took can provide benefits that they may not see without the platform.
Social media is really changing the game when it comes to the job search. Those seeking media jobs must be educated and up-to-date on all the current news and trends. MediaJobs.com presents news coupled with insights such as these to arm strategic job seekers with the knowledge and skills that they need to succeed in the tech industry.
About MediaJobs: Making Your Job Search Easier by Finding the Great Companies First
MediaJobs.com is a digital news platform that combines the power of news articles with listings for media jobs to bring rich context and strategic insight to jobseekers in the media landscape. MediaJobs.com provides source insider information from the hottest media companies, top players and products worldwide.
forbes.com/sites/jjcolao/2012/11/14/the-facebook-job-board-is-here-recruiting-will-never-look-the-same/