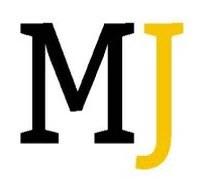 MediaJobs.com Finding the Great Companies First.
NEW YORK, NY (PRWEB) September 26, 2013
How important is wireless internet access, large comfortable seats, legroom and meals to you during airplane travel? Route Happy is banking on the fact that they are all pretty important. MediaJobs.com's Roy Weissman recently interviewed Robert Albert, CEO and founder of Route Happy in the article What Do Big Data, Airlines, Flying Happy and Flight Information Have in Common? and he reveals his secret for making their database of over 100,000 flights so successful.
The article reveals how the company's founders came to recognize the need for reliable flight data. Albert discusses how he had to research hours and hours to choose the flight which best served his needs and how he realized there must be others in the same boat. His industry experience led to his belief that there is a large gap that prevents fliers from making the best decision and that is how Route Happy was launched in April of this year. Readers will learn how the company is transforming flight search by taking account the entire flight experience instead of just price and schedule.
Those in digital media jobs will be interested to learn how Route Happy has created a happiness score for every flight in the world and how users can utilize these scores to improve their flight experience. Albert reveals traffic numbers for the site and the results are amazing. He also reveals why travelers will not find the data offered on Route Happy on any other website or database. With more than 100,000 ratings from fliers in 63 countries, readers will learn how the company compares to competitors like Seat Guru.
The article reveals how the company targets their market and what market they tend to go after first. Considering there are 2.8 billion air passengers per year, the market is definitely large. The article also reveals what the revenue model is for the business, including the three important ways the company makes money.
Albert also shares how the company launched their first iPhone app and how users are able to use the tool to find the information they are seeking – and how more apps are planned. Readers will learn where the company hopes to be in one year – including some hints on how a large strategic partnership could affect revenue in a very favorable way. Those seeking digital marketing jobs will also be interested to learn how the marketing plan for Route Happy involves hiring some talented marketers.
About MediaJobs: Making Your Job Search Easier by Finding the Great Companies First
MediaJobs.com is a digital news platform that combines the power of news articles with listings for media jobs to bring rich context and strategic insight to jobseekers in the media landscape. MediaJobs.com provides source insider information from the hottest media companies, top players and products worldwide.