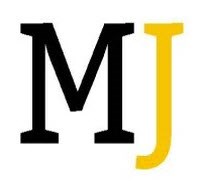 MediaJobs.com finding the great companies first.
New York, NY (PRWEB) September 11, 2013
Social media is bringing people of all types together. There are platforms for nearly every personality niche on the Internet. In the article Giggem, the Social Matchmaking Site for Musicians and Music Industry Pros Launches, MediaJobs.com discusses the launch of Giggem, a social media start-up that connects musicians with other musicians.
Social media managers will be interested to learn how the platform allows musicians to create a profile and then sends users recommendations on people with similar interests to connect with. The article details how a musician's interests and experiences are crafted and Giggem's founder and CEO, Emir Turan, reveals what his profile looks like and what the platform has helped him achieve.
Readers will also learn how Giggem's algorithms work to find "matches" for a user and recommends connections for them. The profiles almost act as a resume and Giggem works like a matchmaker – allowing musicians with kindred spirits find each other. Giggem not only recommends matches but users can conduct searches of their own. Launching just a few months ago, the platform is exciting those in social media jobs because there are no social networks quite like it.
Another example of how social media is innovating the music scene is Soundrop. In the article More Sound Innovation From Music Maestros Soundrop, MediaJobs.com discussed Soundrop, a start-up listening room music service offered on Spotify that just attracted a $3 million investment. The platform allows music lovers to join pre-existing music rooms that are separated by categories.
Readers will learn what sets Soundrop apart from other music sources along with their extensive global reach. Soundrop CEO Inge-Andre Sandvik shares his thoughts on what makes the service unique and how different audiences can benefit. The web version can be synchronized using the Soundrop Spotify app as well as its Facebook app, so those in social media jobs should take note of the platform's capability to sync audio and video.
The article also discussed what the future holds for the platform and readers will be excited about what's come ahead for the music platform.
Technology associated with social media is growing by leaps and bounds every day. Those seeking media jobs must be educated and up-to-date on all the current news and trends. MediaJobs.com presents news coupled with insights such as these to arm strategic job seekers with the knowledge and skills that they need to succeed in the tech industry.
About MediaJobs: Making Your Job Search Easier by Finding the Great Companies First
MediaJobs.com is a digital news platform that combines the power of news articles with listings for media jobs to bring rich context and strategic insight to jobseekers in the media landscape. MediaJobs.com provides source insider information from the hottest media companies, top players and products worldwide.