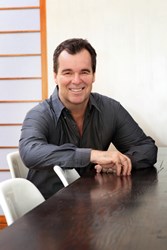 I'm not interested in the house, I'm interested in the situation... I'm a guy that solves problems.
(PRWEB) September 06, 2013
Rick Otton, author of How To Buy A House For A Dollar, explains to Aussies how creative strategies in his real estate book can make better real estate transactions in light of news that many investors are losing money over property investment.
On 27 August 2013, the Property Observer reported that 42 residential units bought off- the-plan in the Oracle development in Gold Coast were resold at a lower value than its original purchase price. The worst case reported was the sale of a unit priced at $2.435 million, but was only sold at $1.675 million or $700,000 less 6 months later.
The report further recounted that only 4 units managed to be resold at a higher value, while 1 was sold with its original price.
"These situations are classic examples of why traditional methods of buying and selling houses should be replaced," Mr. Otton shared when interviewed about the matter.
According to Mr. Otton, "real estate agents only have one trick up their sleeve in order to sell house and that is to lower the price to attract more buyers. What they don't realize, however, is that in lowering the asking price of a property for sale they're also affecting the value of other units in the development."
"Another problem with this kind of process is that it doesn't give any benefit for the seller and it only leaves them with big losses because the process only focuses on selling the real estate without finding out what the sellers and buyers want to get out of the deal," he said.
Mr. Otton then explained that these problems can be solved with the help of creative real estate strategies found in the real estate book How To Buy A House For A Dollar.
"The book teaches its readers how to become creative in solving their different property problems, and why it's the best way to buy and sell houses after the global financial crisis. It also explains the reason why buying a property for sale at a higher price would lead to long term savings and benefits for both buyers and sellers," Mr. Otton said.
You can go to http://www.howtobuyahouseforadollar.com/ right now to get more property investment secrets for Aussies, and get a copy of the limited edition "Power Property Profits Pack" for free.
About Rick Otton
Rick Otton is a renowned property investor and the pioneer in creative real estate investing. He is responsible for sharing creative real estate strategies used in buying and selling houses, which are in negative equity, with over 30,000 people – a number that continues to grow as he expands his reach in Australia, United Kingdom and the USA.
The Savings and Loans crisis motivated Rick to get his start in alternative real estate investments in 1991. With the help of his wife, Jane, he put his low-risk, high-reward strategies in inexpensively acquiring real estate to acquire over 76 properties in less than a year. This allowed him to make a fortune in real estate investing and inspired him to share these strategies to those who are willing to learn.
The success of his creative real estate strategies prompted him to start his own real estate company, We Buy Houses Pty Ltd, where he currently holds the title of Chief Executive Officer. The company has become a leading real estate enterprise which operates in Australia, New Zealand, United Kingdom and the USA.
In 2012, Rick achieved his life-long dream of publishing his his own book – How To Buy A House for A Dollar. It is a compendium of Rick's tried and tested strategies, which a property investor needs to buy and sell houses easily without the need for traditional banking.
Having poured his passion into each page of his book, it is no surprise that How To Buy A House For A Dollar received critical acclaim in Australia; making it to the list of Top 10 Most Popular Finance Title for 2013 as voted by Money Magazine and Dymocks Book stores.
Rick continues to share his creative real estate strategies through his Creative Real Estate iTunes podcast, which is now the #1 Real Estate Pocast in Australia and has just announced the launch of his upcoming book How to Buy a House for a Pound for the UK market.
He is currently focused on reaching out to more people by sharing these creative real estate strategies by conducting one-day seminars free of charge around Australia discussing strategies contained in the book. The How To Buy A House For A Dollar One Day Live Event brings together seasoned experts of creative strategies with new students for an interactive discussion of the book's contents.
More information about Rick Otton's book tour can be found at http://www.rickotton.com/ for details about Rick Otton.