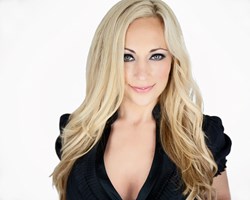 Because true love is worth it!
(PRWEB) September 19, 2013
Affinity Connections, North America's foremost matchmaking service that aims to bring people together for life, has launched a new website, http://www.affinityconnections.com. This is more than a online dating website; it's a relationship generating tool for people serious about finding love. There are not visible profiles, rather people consult with a relationship manager, such as founder and CEO Tiffany Brown, an expert in matchmaking, about what they are looking for and she personally brings people together to form bonds that last a lifetime.
The site focuses on bringing well to do men together with single women, both of whom must be searching for a loving and long term relationship. There is a team of people available to those who sign up and are accepted to the program, including matchmaking, health and wellness coaching and a long term relationship coach to ensure things continue to go smooth as a connection blossoms.
"We don't just hook people up, we aim to bring them together forever," Tiffany says. "People need and want love, and that is what we provide. We have the tools to make sure they are happy for the rest of their lives. Affinity Connections matchmaking is the complete solution to finding love and we're proud of the impact we have on people's lives."
Clients of Affinity Connections learn to make changes in their personal lives in order to achieve their relationship goals. That includes dietary and social training and a variety of other solutions to promote a healthy and happy lifestyle. This just goes to show the true effort that Affinity Connections puts in to developing meaningful relations, opposed to many free online dating websites.
About
Affinity Connections is a specialized matchmaking agency that represents men and women searching for their perfect match. Singles often have lives fulfilled with friends, family, career, and travel, but yet are still missing a successful and fulfilling love life. Both men and women are motivated to find a partner but may need the highest level of personal attention to find and develop a relationship with the right one.
Affinity Connections recruits candidates specifically for their clients by attending local events, social networks, hosting parties and meeting with referrals to find quality matches.
This approach to matchmaking is very personalized and creates the best match possible. To get started clients must fill out a confidential profile.
To learn more about the potential love life that is in store, visit http://www.affinityconnections.com and visit them on Facebook and Twitter. Affinity Connections operates out of the Vancouver, BC area but works with clients all over Canada and the United States. They are currently seeking women who are looking for love in Saskatchewan.