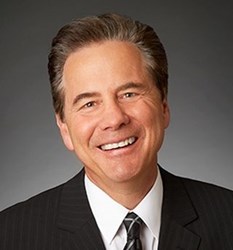 Los Angeles (PRWEB) September 09, 2013
Motorcycle deaths are on the rise in Las Vegas, and this has local law enforcement concerned, according to a report from NBC 3 Las Vegas. The most recent tragedy reportedly took place Tuesday morning at about 2:30, on southbound U.S. 95 near Cheyenne. A motorcycle collided with a truck, and the motorcycle driver was killed. Noted motorcycle attorney Jeff Nadrich recently commented on the trend.
According to Nadrich, "The news is tragic, but it's not unusual for motorcycle accidents to spike this time of year. There are more motorcyclists on the road during the summer, and Las Vegas tourism also reaches its peak during these critical months. When you combine increased motorcycle activity with a surplus of tourists unfamiliar with the roads, it can certainly spell disaster. On top of that, the economy is improving, so more people are heading to the Strip not just during the summer, but year round."
Nadrich further notes that all riders should exercise caution, and understand their legal rights. "In Nevada, as in 18 other states, all motorcycle riders and passengers are required to wear a helmet while riding. It's important to honor the speed limits and drive defensively, but if you're in an accident, it's also important that you contact a qualified motorcycle injury attorney to discuss your rights."
According to the NBC report, there have already been 20 motorcycle-related deaths in 2013. That matches the total number for 2012, and there are still 4 months left in the year. Some law enforcement officials believe that the problem may stem from a lack of credentialed riders. DMV data finds there are far more motorcycles registered in the state than there are Class M license holders, which means that people are not completing the required training.
"We tend to have some that do not have a driver's license-a lot of times it is just a misunderstanding, that if they do have a Class C that they can operate a motorcycle with just that," said NHP Trooper Loy Hixson, to NBC. "It is a separate endorsement and the reason being that there is more to be aware of, different laws that apply to a motorcyclist so they have to get that class m endorsement to operate a motorcycle."
About Nadrich & Cohen: Jeffrey Nadrich is a motorcycle lawyer with Nadrich & Cohen, a California based law firm with offices in 18 locations across the state. Nadrich & Cohen handles all types of wrongful death and serious injury accident cases, and victims are encouraged to call 1-800-718-4658 for a free consultation with a Nadrich & Cohen attorney.
Source:
NBC News 3: Rate of motorcycle-related deaths raises concern for NHP; September 3, 2013