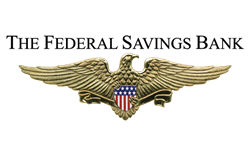 The American dream remains true for veterans after service
Chicago, IL (PRWEB) September 06, 2013
The University of Iowa recently reaffirmed its commitment to student veterans by making improvements to its Military and Veteran Student Services office. The Federal Savings Bank, specialized in veteran loans, supports these positive efforts.
According to the Press-Citizen, the University updated the office with a new paint job, eight new computers, new furniture and a television.
"You are part of us," said University President Sally Mason during a ceremony unveiling the upgrades. "You are very much part of the fabric of this great university. Veterans are not a group that needs help. They're a group of high energy, intelligence and independence."
The office was created in 2006 and currently serves approximately 500 University of Iowa students who self-identify as veterans. Additionally, 300 staff and faculty members at the university also identify as veterans.
Speaking to the Press-Citizen, Michael Considine, a junior at the university and president of its Veterans Association, said that it's important for student veterans to have services devoted to them, as it can be difficult to transition back to college life after service in the military.
"I can't imagine what it would be like to be out of academia for four, six, 20 years and try to get back in," Considine said. "So that's why this space is so important."
"We are always supportive of local veteran initiatives as many of us here at The Federal Savings Bank served in the military. Any improvement to help veteran education or improve helpful organizations is another step to happier lives among our brave," says Nick, a banker at The Federal Savings Bank. "When we see more veterans improving their position in life, we know that more are able to obtain home loans when desired. The American dream remains true for veterans after service."
Contact The Federal Savings Bank, a veteran-owned financial institution, to explore VA home loan eligibility and current VA mortgage rates.