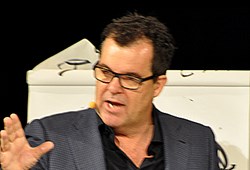 Investors, instead, could choose from a range of strategies such as instalment contracts, lease option, or handyman special in getting rid of their U.K. property woes.
(PRWEB) September 07, 2013
"Creative real estate strategies are a more stable solution for buying investment property because it makes use of existing debts which are abundant in a post-recession market," commented Rick Otton, a respected property coach, on the news that around 40,000 buy-to-let mortgages were released from April to June 2013.
The buy-to-let scheme involves mortgages loaned for U.K. property which are intended as rental units, and land lords, who received the loan, collectively got £5 billion in the second quarter of 2013 reported The Guardian's Buy-to-let fuels house price boom on 8 August 2013.
Industry analysts, however, issued a warning that buy-to-let is actually damaging the U.K. property market. They are claiming that the high availability of mortgage finance and low housing supply will only drive rental prices even higher.
Mr. Otton said that "property investors should think twice in getting mortgages" and asked them to "think about its potential results like when the market went down in 2008."
"Creative strategies are a more stable alternative for the traditional process of buying U.K. real estate because it doesn't rely on one solution to solve different property problems," he explained in a recent interview.
"Investors, instead, could choose from a range of strategies such as instalment contracts, lease option, or handyman special in getting rid of their U.K. property woes," he added.
"What makes all of these strategies so effective in getting both home buyers and property investors into different real estate is because it allows flexible payment terms which can benefit both buyers and sellers. These flexible terms cover low upfront payment from buyers, up to cash flow and back end profit for the seller," Mr. Otton shared.
Mr. Otton also reminded property investors in the U.K. that there is a large supply of real estate which is in negative equity in the country, and with the help of creative solutions they could turn these debt-ridden properties as the key into owning a large portfolio of U.K. property.
You can log on to http://www.rickotton.co.uk/ now to register for Rick Otton's Zero Debt Conference and receive a free copy of the limited edition "Power Property Profits Pack."
About Rick Otton
Rick Otton has spent decades making money by snapping up inexpensive real estate and putting it to work building wealth, and teaching others to do the same.
He is the founder and CEO of We Buy Houses, which operates in the US, UK, Australia and New Zealand, and through this business he puts his strategies to work every day.
Mr Otton received his start in alternative real estate investment in 1991 in the US, and within a year acquired 76 properties. In subsequent years, he made a fortune using his low-risk, high-reward strategies to inexpensively acquire real estate. He continues to do so.
Often travelling between his home in Australia and in the UK, Mr. Otton takes the time to share his wisdom and teach others how to buy and sell real estate, free from the constraints imposed by traditional lenders.
This year, Rick is celebrating the 10 year anniversary of introducing his property option strategies to real estate investors in the United Kingdom – the first person to reveal these ground-breaking strategies. In 2008, he created the first of his 'Houses for a Pound' strategies, upon which he grows as markets and laws evolve.
Mr Otton has been featured in a variety of television programs and magazines and in 2013 he published 'How To Buy A House For A Dollar' for the Australian market. This book has been named in the list of the Top 10 Most Popular Finance Titles for 2013, as voted by Money Magazine and Dymocks Book stores. A UK version is on the drawing board.
For full details of Mr Otton's upcoming 'How to Buy a House for a Dollar' seminars in major cities across the nation, visit HowToBuyAHouseForADollar.com.au or phone, in Australia 1300 888 450.
For general information about Mr Otton, visit http://www.RickOtton.com.