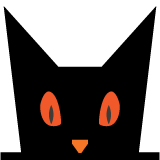 "VIPTrace.com - never miss a new creation from your favorite artist." ©
(PRWEB) September 16, 2013
VIPTrace.com allows users to access everything they could possibly want to know about their favorite artists and celebrities in a new, fun, and unique way. Users can keep track of all of their favorites and their entire body of work – past, present, and future – through the unique celebrity-tracking feature that pulls in info from all over the web and keeps it in one easy to use, easy to access, personalized space.
VIPTrace.com lets users:

Access visual timelines of the bodies of work of celebrities;
Find out about upcoming events as soon as they're announced;
Buy from iTunes, Google Play, or Amazon directly on the site;
See how artists have influenced others, exposing users to new, relevant entertainment;
Avoid all of the useless celebrity gossip and chatter that fills other sites.
Don't ever miss out again.
Users will be the first of their friends to grab concert tickets, a new book, the latest track, or a rare director's cut of their favorite film. VIPTrace.com sends users automated updates as soon as they're released, ensuring they'll always be the first one in the know.
How does it work?
VIPTrace.com utilizes the increasingly popular visual tile format to provide users with a clean and clear timeline. Accounts are 100% customizable through the My Trace List, allowing users to create their own entertainment world that's stocked with only celebrities that interest them.
No better way to discover new entertainment.
VIPTrace.com not only shows users the work of their favorite artists and those that they've influenced, but it also shows users people that they've collaborated with, exposing them to a whole new crop of potential favorites to add to their My Trace List.
So what are you waiting for? Jump over to VIPTrace.com and start discovering today!
For more information about VIPTrace.com, please contact Miki Michaels at pr(at)viptrace(dot)com