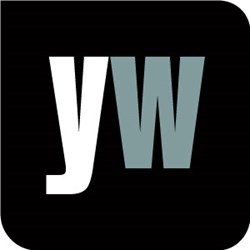 London, UK (PRWEB UK) 22 September 2013
In Tasmania, Australia, the acting director of public health has announced that rates of two common sexually transmitted infections are dropping, the Tasmania Examiner reported on August 24th. According to the article, "State's chlamydia cases drop," public health acting director Mark Veitch has said there had been 1014 cases of chlamydia reported in the state this year and a noted reduction in genital warts. Mr Veitch commented, 'It is vitally important for sexually active people to have regular sexual health screens, especially if they have unprotected sex, a new sexual partner, or sex while travelling or with a traveller.' (http://www.examiner.com.au/story/1728164/states-chlamydia-cases-drop/?cs=12)
This inspired Yourwellness Magazine to take a closer look at chlamydia, and give readers all the facts they need to know about the disease. Yourwellness Magazine noted, 'Chlamydia is one of the most common sexually transmitted infections (STIs), and therefore it's important to know where it comes from, and how you can guard your wellbeing against it. The bacterial infection is found in semen and vaginal fluids, and so it's often passed from one person to another during vaginal, oral or anal sex, or by sharing sex toys. However, if you're pregnant, you can also pass chlamydia on to your baby, and the infection can live inside the cells of anyone's cervix, urethra, rectum and sometimes in the throat and eyes.' (http://www.yourwellness.com/2013/04/get-the-facts-everything-you-need-to-know-about-chlamydia/#sthash.78TATohb.dpuf)
Yourwellness Magazine explained that chlamydia has been dubbed the 'silent infection', because it often doesn't present any obvious signs or symptoms, or they're so mild they go unnoticed. However, Yourwellness Magazine outlined the six noticeable symptoms of chlamydia:
1. Unusual discharge from the vagina or penis
2. Bleeding between periods or during or after sex
3. Pain with sex
4. Pain when passing urine
5. Lower abdominal pain
6. Testicular pain
To find out more, visit the gateway to living well at http://www.yourwellness.com.