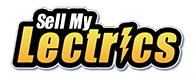 Sell My Lectrics pays cash for unwanted gadgets and reintroduces them to market, so they don't end up polluting landfill sites.
(PRWEB) September 24, 2013
Tech recycling firm Sell My Lectrics is urging iPad owners from Florida and New York to sell old iPad devices via its website so they don't end up in the trash.
Google Trends data shows Floridians and New Yorkers were most likely to search for the term 'sell iPad' between May 2009 and August 2013, suggesting gadget fans in these states could be looking for ways to get rid of outdated Apple tablets. (http://www.google.co.uk/trends/explore?q=sell+ipad#q=sell%20ipad&geo=US&date=5%2F2009%2052m&cmpt=q)
Sell My Lectrics pays cash for unwanted gadgets and reintroduces them to market, so they don't end up polluting landfill sites.
Trashed gadgets which end up in landfill may contain harmful substances, which can put waste workers, local communities and the environment at risk.
Sell My Lectrics spokesman, Leonard Stumke, said: "Florida and New York are switched-on, tech-savvy states – so it should come as little surprise that their residents are keen to sell on old technology.
"It's likely they are looking to upgrade to a newer model and make the most of the latest features.
"However, while we've received gadgets from users all over the country, we haven't seen a particularly high influx of iPads from Florida or New York.
"This is potentially quite worrying – if tablet users in these states aren't making use of environmentally-friendly disposal channels like us, it could lead to them dumping their iPads instead."
According to the latest statistics from the Environmental Protection Agency, the US got rid of 152,000,000 mobile devices in 2010, amounting to 19,500 tons. However, only 11% were recycled – the rest were trashed.
(http://www.epa.gov/wastes/conserve/materials/ecycling/docs/fullbaselinereport2011.pdf)
Meanwhile, the number of tablets being bought is rising. TechCrunch, quoting an IDC report, stated worldwide sales grew 78.4% year-on-year in 2012. (http://techcrunch.com/2013/03/27/idc-tablet-growth-2012-2017/)
Leonard Stumke added: "As tablets become more and more popular, there's a real risk that we'll see the volume of e-waste grow too.
"That's why we're calling on those in Florida and New York who are looking to get rid of unwanted iPads. Don't trash them or sell them through unregulated channels, where they could end up in the dump anyway.
"Instead, sell old iPad models to us – you'll get a good price for your gadget, and you'll know they'll be sold on or refurbished. We never send products to landfill."
As well as offering cash for iPads, Sell My Lectrics accepts other Apple devices, like iPhones and iPods, as well as a wide range of cell phones, MP3 players, games consoles and tablets from other manufacturers.
Sell My Lectrics aims to pay cash within 24 hours of receiving a gadget.
To learn more about Sell My Lectrics, visit: http://www.sellmylectrics.com/
ENDS
Notes to editors
For more information on this story, contact Leonard Stumke, CEO at 10 Recycle Ltd on +44845 094 0799 or lstumke(at)10recycle(dot)co(dot)uk
About Sell My Lectrics
Sell My Lectrics accepts a wide range of gadgets from people across the United States, and reintroduces them to market, or sends for refurbishment, so they never end up in trash. In return, service users get quick cash payments – usually by bank transfer within 24 hours of a gadget being received. Users can sell iPad tablets, cell phones, video game consoles and much more online at http://www.sellmylectrics.com/