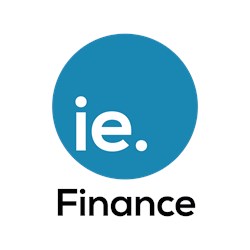 With businesses up against tough challenges and tough economic times, the modern CFO is now having to lead risk management, develop models to benchmark the performance of a diverse enterprise and inform business strategies as well
London (PRWEB UK) 10 September 2013
Finance experts from Unilever, Shell, BT and GE Healthcare, Volkswagen, RBS, BBC & many more will be among those presenting at the upcoming CFO Innovation Summit. Join 150+ finance pioneers at the Marriott Hotel on the 19th & 20th of September to discuss and hear about the latest trends and challenges that the modern CFO is up against.
"Traditionally the CFO role was to be accountable for financial control." Said Daniel Miller, International Events Director at Innovation Enterprise. "With businesses up against tough challenges and tough economic times, the modern CFO is now having to lead risk management, develop models to benchmark the performance of a diverse enterprise and inform business strategies as well." In light of uncertainty in mature markets and the challenges of engaging with emerging markets, the diverse role of the CFO has become increasingly complex.
Today's CFO's are expected to own business information and make critical decisions on the outsourcing of back office functions and transformative projects. This Summit on 19th & 20th of September is a must attend for those who are looking to master these responsibilities and deliver prosperity in today's challenging economic climate.
Topics covered include:

Inspiring Strategy & Driving Execution: The Evolving Role of the CFO
The Role of Finance in Driving the Sustainability Agenda
Finance Executives Challenges to Drive Profitable Growth
A CFO's Unedited View on How to Succeed and How to Fail in Developing Markets
& many more.
For a complete list of speakers, agenda, and registration details for the CFO Innovation Summit, visit: http://theinnovationenterprise.com/summits/cfo-innovation-london#overview
###
About Innovation Enterprise
IE.- Innovation Enterprise, a CFO Publishing company is an independent business-to-business multi-channel media brand focused on the information needs of Senior Finance, Operations, Planning, Strategy, Decision Support & Advanced Analytics executives. Products include IE.Summits, IE.Finance, IE.Analytics, IE.Operations, IE.Strategy, IE.Membership and IE.Insights.
Whether it's delivered online, or in person, everything IE produces reflects the company's unshakeable belief in the power of information to spur innovation.