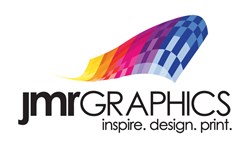 Central Islip, NY (PRWEB) September 06, 2013
Nationwide vehicle wraps manufacturer, JMR Graphics, discusses what makes a marketing campaign memorable for consumers, highlighting five of the top event marketing campaigns.
According to an article published by Inc.com, titled, "12 Memorable Event Marketing Campaigns," many big-name brands have made lasting impressions on potential customers through a number of marketing campaigns. TJ Pannell, a representative from JMR Graphics, a nationwide vehicle wraps manufacturer, discusses what particular aspects of each campaign set it apart from the rest.
1) Samsung: In order to promote its launch of 3D TVs, Samsung created an event that generated "more than 2.4 billion media impressions." This helped solidify Samsung as the "market leader" in 3D TV. The event was a spontaneous concert in the middle of Times Square. Pannell says, "Driving conversation and generating buzz is what made this event marketing stunt a success. It only helped having the Black Eyed Peas involved, which stirred public interest and made Samsung the talk of the city."
2) Nationwide Insurance: In order to boost awareness of its financial-planning products, Nationwide Insurance installed a gigantic banner depicting a "spilled paint bucket with paint dripping down the side of the building into the parking lot below." Since the campaign was launched, Nationwide's company profits grew from "$100 to more than $2 billion." Pannell says, "The size and color of this advertisement played a huge part in its success. It was literally eye-catching, completely hard to miss. Eye-catching graphics are one of the most important factors when considering an outdoor advertisement."
3) M&M's: To promote the launch of M&M's new Dark Chocolate candies, M&M's and Mars Candy Co. worked with an advertising company, dropping an authentic X-Wing Fighter in the middle of NYC's Times Square accompanied by actors dressed as Star Wars characters. The worlds of Star Wars and M&M's were "blended together," receiving 184 million media impressions. "Needless to say, this live stunt created mass awareness for the new dark chocolate M&Ms which is exactly what the Mars Candy Co. wanted," Pannell explains. "This stunt was relevant, clever and left consumers with a lasting impression."
4) Snapple: Snapple Beverage Corporation conducted a nine U.S. city tour in order to promote their newest creation, the Snapple White Teas. At each of their nine stops, Snapple set up three 22-foot helium hot air balloons. Each one featured a Snapple White Tea flavor. On the ground, tents were set up to distribute Snapple's new product line. "This took Snapple's brand recognition to great heights, literally, with this grand scale marketing stunt. The size and visibility of the balloons made it hard for consumers to not take notice," Pannell explains.
5) Levi's: Levi's, the brand jeans company, was looking to market their new marketing slogan, "Size does matter," so they created a publicity stunt in the middle of Washington Square Park in Manhattan. The event called for 75 single men and women to find their perfect match by having the women race towards a pile of men's jeans and search among the 75 men to find their match. Pannell says, "This type of guerilla marketing is great for any brand. Getting people to literally interact with your brand ensures your company will remain in the forefront of consumers' minds."
Pannell says creating a big stage for creative ideas is a guaranteed way to get a message across while creating mass awareness for a brand or company. "Spontaneous live events, promoting through guerilla marketing or larger than life graphics on the side of a bus are just a few ways to effectively reach your target audience."
JMR Graphics is an award winning Nationwide 3M Certified Manufacturer of Graphics for over a quarter of a century. We specialize in branding companies through Fleet Graphics, Car Wraps, Architectural Wall Graphics, Promotional Window Clings, Floor Graphics, Event Signage and much more. We offer a variety of 3M Graphics Films, which are specially designed for most surfaces that require a changeable, short and long-term application. Our exceptional "Turn Key Service" is backed with a 3M MCS Warranty to give you peace of mind when you need optimum performance for the intended life of your graphics. With our state-of-the-art, cutting-edge facility we inspire our clients by providing creative design, custom-printed graphics and handle a network of nationwide installers. JMR Graphics provides expert capabilities and capacities needed to meet any graphic challenge.
#####