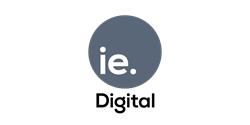 (PRWEB UK) 17 September 2013
The images that spring to mind when most people talk about publishing are still printing presses, hats with cards in the band and journalists shouting across rooms to stop press.
When the Huffington Post was brought over and released in the UK in 2011, people were confused. They had never heard of or seen the paper, so where had this new newspaper sprung from?
It was originally the brainchild of Ariana Huffington, who created huffingtonpost.com, and it has now become the Google of digital publishing. It has taken the US by storm, receiving over 577 million page views per month and with these kinds of numbers it wasn't long before AOL bought it.
At this point Carla Buzasi was working as the editor for AOL's brands and saw the opportunity to release the UK version. As soon as she saw the news she contacted Ariana directly, pitched the idea and within a month was discussing her concept with one of the internet's most powerful women. After months of deliberations she had created the idea and was stood next to Ariana Huffington who was standing on stage presenting the new product to the press. Huffington Post UK had been born.
Two years later Carla is going to be presenting her experiences in working within this new and exciting digital publishing space at the Digital Publishing Innovation Summit on 24 & 25 October, in London.
Sharing the stage with senior figures from The Financial Times, The Economist and Penguin Group, she will be amongst high quality speakers and those in attendance will be treated to unrivalled digital publishing knowledge presented by those working at the sharp end of the industry.
From the technological breakthroughs that have led to the current revolution to the ways in which traditional companies can now become their own publishers, the summit brings together a wealth of knowledge alongside the inspirational story behind the Huffington Post UK.
If you have any interest in digital publishing, this event is a must attend.
For details on attending, contact Sean Foreman at sforeman(at)theiegroup(dot)com.
###
About Innovation Enterprise, a CFO Publishing company, is an independent business-to-business multi-channel media brand focused on the information needs of Senior Finance, Operations, Planning, Strategy, Decision Support & Advanced Analytics executives. Products include IE.Summits, IE.Finance, IE.Analytics, IE.Operations, IE.Strategy, IE.Membership and IE.Insights. Whether it's delivered online, or in person, everything IE produces reflects the company's unshakeable belief in the power of information to spur innovation.