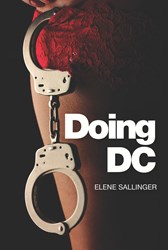 Not happy with the casting of Dakota Johnson as Anastasia Steele and Charlie Hunnam as Christian Grey in the upcoming 'Fifty Shades of Grey' film? Choose your own cast in an erotic best seller instead.
Russellville, Kentucky (PRWEB) September 06, 2013
It seems that Universal Pictures has finally decided on the major roles in the upcoming film adaptation of erotic bestseller Fifty Shades of Grey, however many fans of the book have been left up in arms over the casting of Dakota Johnson as Anastasia Steele and Charlie Hunnam as Christian Grey.
But one publisher has come up with a novel way for fans to cast an actor of their choice or even themselves into an erotic best seller, with a range of personalized erotic novels.
Available from U Star Erotic, the publisher takes a host of personal details and puts together a customized erotic story where the lead actors can be anyone of your choosing. Prefer Alexis Bledel or Mila Kunis as the female lead? Or Matt Bomer or Armie Hammer as the leading male? Fans can simply insert their details into the order form to create an erotic best seller with the actors of their choice.
These tailor-made novels can include the readers' most personal tastes and erotic desires. Here's how it works … simply choose the type of novel that suits (there are a range of saucy titles to choose from — "English Encounters," "Amsterdam Lessons" and "Doing DC") then answer a series of intimate questions about the leading stars; such as pet names for each other, physical features, hometown, favorite perfume, favorite wine, and more … er … unmentionable particulars.
As well as the erotic sounding titles, fans may be tempted to choose a story based on the sexual adventure planned out for the couple. Looking for a story about spanking and whipping and fetishism, English Encounters is the perfect fit. Amsterdam Lessons offers a sexual voyeuristic tale, and if something more hardcore is required, fans can't go past a personalized copy of latest title, Doing DC.
While the film's casting directors are standing by their leads, fans don't need too! Cast your preferred actor into a personalized erotic novel from U Star Erotic instead.
-ends-
About U Star Erotic
U Star Erotic is a new series of personalized erotica and erotic romance fiction from leading publisher U Star Novels, starring you! Delving into erotica, U Star Novels remains the only publisher in the world that lets you star in your own personalized erotic novel exploring exciting sexual fantasies for the purpose of pleasure.
Find out more here: http://www.ustarerotic.com.