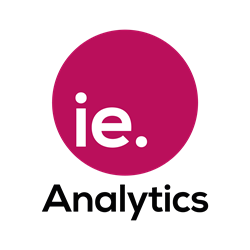 It is essential for companies to stay on top of innovations and technology that relate to data gathering, interpretation and implementation.
Chicago, IL (PRWEB) September 09, 2013
The collection of Big Data has almost become routine; most companies have access to more data than ever before in the history of business. The biggest challenge facing most predictive analysts today is figuring out how to use this data to lead their companies to success. Data scientists across the country are developing innovative ways to manage the data, allowing them to predict everything from new trends, to determining which employees to hire or promote. Join the Predictive Analytics Innovation Summit at the Swissotel in Chicago on November 14 and 15 to hear the industry's most experienced and knowledgeable authorities in the Predictive Analytics field to discuss and share their experiences, practical applications, successes and how they mitigate risk.
Stuart Crawford, the Vice President of Algorithms at Jawbone, will be one of the keynote speakers opening the summit. Stuart will review the challenges and secrets of using Predictive Analytics for Wearable Health and Wellness Devices. Another analytics pioneer who will be a keynote presenter at the summit will be Rainer Dronzek, Director, Operations Research at McDonald's. The use of predictive analytics is a valuable part of the McDonald's decision support framework. Dronzek believes that making predictive tools available to a broader audience in his organization raises the level of awareness of the value of analytics and increases the likelihood of their impact. He'll present examples of how advanced analytics are applied at McDonald's and how predictive models have been deployed beyond their typical user base.
"It is essential for companies to stay on top of innovations and technology that relate to data gathering, interpretation and implementation," said Becci Barrie, International Events Director. "The process evolves on a daily basis and this can be challenging. The Summit offers an opportunity for attendees to learn what's happening in the field today and to leave with actionable information that they can implement right away."
Included among the 40+ industry expert speakers are keynote presentations by James Powers, Director, Predictive Analytics at Quintiles, Matthew Seitz, Senior Analytical Lead at Google, and Xin Fu, Principal Data Scientist at LinkedIn.
Attendees will have the opportunity to network with over 250 of their peers, attend interactive workshops and discussions with industry leaders and have post-summit access to online on-demand presentations.
For a complete list of speakers, agenda and registration details for the Predictive Analytics Innovation Summit, visit http://theinnovationenterprise.com/summits/predictive-analytics-innovation-summit-chicago-2013.
###
About Innovation Enterprise, a CFO Publishing company, is an independent business-to-business multi-channel media brand focused on the information needs of Senior Finance, Operations, Planning, Strategy, Decision Support & Advanced Analytics executives. Products include IE.Summits, IE.Finance, IE.Analytics, IE.Operations, IE.Strategy, IE.Membership and IE.Insights. Whether it's delivered online, or in person, everything IE produces reflects the company's unshakeable belief in the power of information to spur innovation.