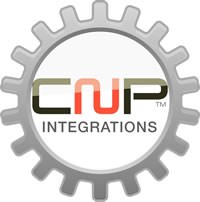 Joomla is a rock solid business solution and this is what allows us to be here and to thrive.
(PRWEB) September 06, 2013
September 5th CNP Integrations released a new awareness video that promotes Joomla!, which is a powerful open source Content Management System (CMS). This short video presentation covers some of the many reasons why organizations, businesses and entrepreneurs find Joomla CMS as a referred resource for communication to customers and managing information online.
While CNP Integrations used this video to present a clear sales message for their services they put Joomla cms at the forefront of their message to help build awareness of this unique volunteer driven open source project. The exciting new video can be viewed directly from the company's website: http://www.cnpintegrations.com or on Youtube: http://www.youtube.com/watch?v=YE8ILAg0gTU The video is part of CNP Integrations "Hire a Hero" campaign where they tie the theme of teamwork and success stories back to effectively using the Joomla CMS. http://www.cnpintegrations.com/inbound-marketing/joomla-support-hero
The CNP Integrations team has been involved on many levels as a contributor to the Joomla Community and has built their web solutions business around focusing on the virtually unlimited potential for using this content management system to propel client businesses. While Joomla CMS has proven to be very popular for small businesses it is also in wide use with larger enterprises, educational institutions and nonprofits because of its unique ability for rapid deployment, ease of use and massive collection of out of the box 3rd party extensions available. CNP believes these factors make Joomla a fantastic choice for future proofing any organizations online programs and thus the reasoning behind their focus on Joomla.
Joomla first took the marketplace by storm in 2005 and has since been rapidly gaining market share globally that is fast approaching nearly 3% of all websites online. The Joomla CMS ranks number one in most of Europe and is consistently in the top three CMS's in it's class around the world. Since the overwhelming success of Joomla has been built from a 100% volunteer organization it is a unique business model is which stands out in the marketplace and leaves many folks consistently in amazement.
CNP Integrations continues to take leadership in the industry by raising the bar on creating client success stories with the Joomla CMS. "We are enthusiastic about our involvement with the Joomla Community and even more so in what the Joomla community has created through their collective expertise, creativity and positive spirit. We have found that Joomla is a rock solid business solution and this is what allows us to be here and to thrive. Because of this we do our best to give credit to the CMS that powers our clients and makes them successful. It is pretty cool how we all "feed each other" on so many levels in the Joomla ecosystem." Says, CNP Integrations, general Manager, Christopher Nielsen.
CNP Integrations has been regarded as one of the premier Joomla technical and development support firms in the industry. Armed with superior Joomla CMS experience, enthusiastic "Problem Solving" talent and a great reputation in the web portal development business community, CNP Integrations plans to continue their involvement and leadership in the Joomla Development Community.
CNP Integrations has built a world class technical support and consulting practice around delivering enterprise level Joomla CMS support for small to midsized businesses (SMB's), Governments agencies and non-profit organizations using the Joomla CMS. The CNP Integrations team publishes regular news, perspective and educational information on their blog; http://www.cnpintegrations.com/blog
CNP Integrations has an engaged global team of technical and configuration experts and employs highly skilled programmers and project managers with the focus of providing the most responsive web application support services for the Joomla CMS and other compatible technologies. CNP Integrations is a business division of Creative Networks Protocol Inc., a Massachusetts based corporation. CNP Integrations offers premium technical support and hosting with a value building methodology and a proven process of project management success. CNP Integrations primarily provides services across the United States but has serviced customers globally in 7 countries on 3 continents.