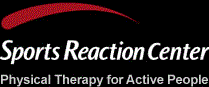 [At SRC], we take concussions seriously and do everything we can to prevent and limit long-term damage.
Bellevue, WA (PRWEB) September 09, 2013
Following the 2008 overdose death of former National Football League (NFL) player Tom McHale, an autopsy revealed that McHale suffered from traumatic brain injuries likely resulting from multiple concussions—since McHale's death, studies have shown that there is a strong link between concussions and long-term brain injuries (1). Sports Reaction Center (SRC), a sports physical therapy center that attracts amateur and professional athletes both locally and nationally, has a comprehensive Concussion Management Program designed to ensure that athletes fully recover following a concussion before returning to play.
Thousands of former players are attempting to sue the NFL over complications from concussions sustained during play, faulting the NFL for allegedly rushing them back on the field after injury and causing them to suffer from neurological conditions such as dementia and Alzheimer's disease (2). SRC Founder, Neil Chasan, explains that when athletes, specifically football players, return to play on the same day as their initial concussion, they risk a repeat concussion and experiencing Prolonged Post-Concussion Syndrome and/or Second Impact Syndrome (SIS), which are thought to have several adverse symptoms, including:
● Cognitive difficulties (poor balance/coordination, memory problems);
● Brain swelling/damage; and
● Death (in extreme cases).
Although SIS is rare, multiple concussions in athletes are fairly common, particularly those in contact sports such as football, where players have a 75% chance of suffering a concussion (3).
SRC's Concussion Management Program was created to counteract the negative impacts of concussions and reduce the chance of reinjury. The program consists of a sequence of baseline tests that gather information on an athlete's normal brain function, which can then be compared to post-concussion testing in order to determine when they can safely return to action.
SRC uses ImPACT (Immediate Post-Concussion Assessment and Cognitive Testing) and BESS (Balance Error Scoring Testing) to evaluate multiple measures of cognitive function. The clinic also employs standardized tests like the SCAT 3, and the King-Devick test for accurate sideline screening.
To measure reaction time, SRC uses a technology called D2 by Dynavision, an evaluation tool for head injuries, concussions and visual field deficits. The Dynavision D2 Visuomotor with a Tachistoscope is the only system that is widely used by athletes for reactive/cognitive training and testing.
SRC warns that while a concussion may initially seem mild, even slight head injuries can cause long-term damage and should be handled accordingly at the first indication of a problem. Immediate symptoms of concussions include:
● Headache and/or dizziness;
● Loss of consciousness;
● Blurred vision; and
● Loss of memory of events surrounding the injury.
Chasan says that when athletes are suspected of suffering a concussion, or if they demonstrate symptoms of a concussion, it's important that they be removed from participation until they are cleared for return to play. Baseline testing is a crucial step in this regard because all concussions are unique events.
"Mismanaged or ignored concussions can cause significant brain damage, or in extreme cases, even death," said Chasan. "[At SRC], we take concussions seriously and do everything we can to prevent and limit long-term damage."
For more information on the services offered by Sports Reaction Center, visit http://www.srcpt.com.
About the Sports Reaction Center (SRC):
Based in Bellevue, Washington, and attracting athletes of all levels from the Bellevue, Seattle, Kirkland and Redmond areas, as well as from around the United States. Sports Reaction Center provides concussion management service for Youth Football, adult and youth rugby and for individuals. Sports Reaction Center (SRC) was founded by Neil Chasan in 1997. SRC performs sports physical therapy services that incorporate innovative technologies such as Dynavision, Core Control Cooling Systems, and the NASA-developed Alter-G. The clinic additionally offers concussion management and biomechanical assessment. SRC's clients include multiple athletes who have qualified for the Olympic Trials in Track and Field, as well as marathoner Mike Sayenko, Olympic hurdler Virginia Powell, and NFL, NBA and MLB players. The clinic also works with area organizations such as Club Northwest, VO2 Multisports, and the Seattle Rugby Club. A graduate of the University of Washington's physical therapy program in 1982, Chasan has consulted with members of the High Performance Team at U.S. Olympic Training Center, U.S. Rugby Sports Medicine, and Alter G. Chasan is the author of the book Total Conditioning for Golfers, and the creator of the video "The Swing Reaction System". He has also published "Pain Free Back", an iPhone application. A clinical faculty member of the University of Washington's physical therapy program since 1990, Chasan teaches and consults with physical therapists around the world.
1. "NFL's Brain-Injury Trial Creating a PR Headache for League." Bulldogreporter.com. Bulldog Reporter, 10 Apr. 2013. Web. 25 Apr. 2013. bulldogreporter.com/dailydog/article/nfls-brain-injury-trial-creating-a-pr-headache-for-league-lawyers-representing-the-.
2. "Judge Orders NFL, Retired Players to Negotiate in Concussion Mega-Lawsuit." Cbsnews.com. CBS Corporation, 09 July 2013. Web. 01 Aug. 2013. cbsnews.com/8301-400_162-57592876/judge-orders-nfl-retired-players-to-negotiate-in-concussion-mega-lawsuit/.
3. "Concussion Facts." Concussiontreatment.com. Sports Concussion Institute, n.d. Web. 25 Apr. 2013. concussiontreatment.com/concussionfacts.html.