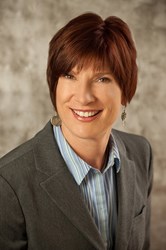 'I love the company's energy and focus on providing superior customer service. It's exciting to be a part of such a talented team,' Stapleton explains.
Columbus, OH (PRWEB) September 25, 2013
Located in Central Ohio, The Waterworks is a privately-owned, local company that provides plumbing services to both residential and commercial customers. In 2005, The Waterworks launched Comfortworks, a comprehensive heating and cooling division. The company's success has largely been predicated on its establishing a sterling reputation for honesty and customer service enhanced through state-of-the-art dispatch hardware and courteous operators. Their dedication to service excellence has earned The Waterworks numerous Consumers' Choice Awards.
As part of The Waterworks' growth strategy, the company has hired Holly Stapleton as marketing manager. With more than 20 years' experience in marketing management and information systems, Stapleton is an accomplished professional with a proven track record of developing and leading successful corporate marketing campaigns. Most recently, she was marketing manager at AirNet Systems, Inc., and has also held a variety of marketing and IT consulting positions for Fortune 1000 companies in Chicago and Columbus.
Stapleton is experienced in team building and leadership, strategic planning and budgeting, branding, public relations, and digital marketing. She is particularly interested in using technology to reach customers in unique and compelling ways. At The Waterworks, Stapleton will formulate marketing strategy, direct tactical execution, and provide competitive and target market analysis and insight to support the company's strategic growth initiatives.
"We're excited to have Holly join our team," stated David Specht, company president. "She brings a wealth of marketing experience with her, including developing marketing strategy, launching new services and leading new marketing initiatives. I have no doubt that her insights, energy and innovation will support The Waterworks' growth and success."
Stapleton will report to Specht and work out of the company's corporate headquarters at 550 Schrock Road. She holds a bachelor's degree in marketing and a master's of science in management information systems from Northern Illinois University in DeKalb, IL and currently resides in Canal Winchester.
For more information contact:
Holly Stapleton
Marketing Manager
The Waterworks
550 Schrock Road
Columbus, OH 43229
Phone: 614-255-6079
Email: hstapleton(at)thewaterworks(dot)com
About The Consumers' Choice Award:
Established in 1987, the Consumers' Choice Award® identifies and promotes businesses that deliver customer service excellence. The Consumers' Choice Award® has retained a leading independent research firm to conduct surveys in U.S. cities; Columbus , Atlanta, Dallas, and Houston. The winners are determined by consumers and not by a panel of judges. The survey covers a broad range of categories of interest to both the public and business communities. Its purpose is to publicly identify those establishments that have been voted by consumers as being their choice for excellence. The Consumers' Choice Award® is a most prestigious tribute to local businesses that serve their communities well. The program is encouraged by all levels of government and by business leaders. Find out more about The Consumers' Choice Award® by visiting http://www.consumerschoiceaward.com/.