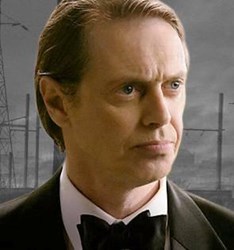 Eustis, FL (PRWEB) September 06, 2013
The 19th Annual Bruce Rossmeyer Ride for Children, presented by JM Family Enterprises, INC, JM&A Group and Hamlin & Associates, is a weekend event on October 5th and 6th. In addition, major sponsors include White Site Development and Outback Steakhouse. All funds raised will benefit Camp Boggy Creek, which is dedicated to enhancing the lives of children with serious illnesses and their families by making it possible for them to experience the adventure of camp in an environment capable of meeting their medical needs, at no cost to their families.
A gala is hosted Saturday night at Destination Daytona to honor those who have been involved with this event. S. R. Perrot will be inducted into the Bruce Rossmeyer Hall of Fame for its outstanding commitment to the Ride for Children.
"I am very proud of being affiliated with this incredible organization since 1998. It is truly an honor to be inducted into the Bruce Rossmeyer Hall of Fame. I would like to thank the Rossmeyers for their dedication to this event and their passion to help more children each year," said Michele P. Connors, Owner & President of S. R. Perrot
On Sunday over 800 riders will take a police escorted ride led by Grand Marshal, Steve Buscemi, from Destination Daytona to Camp Boggy Creek. Other Grand Marshals include Frank Scott of Hog Radio and Jody Perewitz , the fastest woman on an American V-twin. Once there, participants can enjoy silent and live auctions, music and a free lunch provided by Outback Steakhouse. Buscemi's support for the organization is greatly appreciated by both the Rossmeyer family and Camp Boggy Creek.
Shelly Rossmeyer, daughter of the late Bruce Rossmeyer, says, "We are so thrilled for this year's Ride for Children. My dad loved this Camp and what it stands for, and to have an acclaimed actor like Steve Buscemi with us means so much. I think we'll have a great turnout."
For more information or to register for the ride, visit campboggycreek.org/rideforchildren.
# # #
About Camp Boggy Creek
Founded in 1996, Camp Boggy Creek is a year-round medical camp for children with serious illnesses. Co-founded by actor/philanthropist Paul Newman and General H. Norman Schwarzkopf, the camp offers week-long summer sessions and family retreat weekends at no charge to the children or families. Located in Eustis, Florida, the 232-acre nonprofit serves children ages 7–16 that have been diagnosed with chronic or life-threatening conditions. The camp is entirely funded by generous donations from individuals, corporations, foundations and healthcare partners. Camp Boggy Creek is a proud member of SeriousFun Children's Network. Learn more by visiting campboggycreek.org.