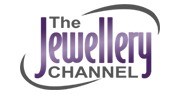 Our Week of 100% Autumn Gems takes inspiration from the spectacular colours of the season. We wanted to give our customers something to cheer about at the close of summer.
(PRWEB UK) 7 September 2013
From Monday 9 through to Sunday 15 September, The Jewellery Channel (TJC) is set to dazzle with daily deals on exciting jewellery that features a superb range of suitably seasonal autumn gems.
Shoppers will definitely want to visit either TJC's website (http://www.TheJewelleryChannel.tv) or tune into their dedicated TV channels (broadcasting 24/7) for the opportunity to buy beautifully crafted gems that are sure to banish the end-of-summer-Blues with their sparkle and sheer value-for-money.
The Week of 100% Autumn Gems kicks off with a bang on Monday 9 with a gorgeous and extensive range of purely natural gemstones, all retailing at the remarkable price of under £10.
Tuesday 10 brings something special for gem connoisseurs – starting at 12pm and running for the next 6 hours, TJC's will be showcasing their magnificent Amber Collection. These fascinating gemstones, which have the golden gleam of a brilliant sunset, were formed millions of years ago from the fossilised resin of trees, often preserving ancient organic life within their structure. They are an absolute must for any discerning jewellery collector.
For those who missed the amazing deals on Monday or those who want to take further advantage of super savings, Wednesday 11 will continue to bring outstanding value for money with more autumn gems on appealing offer for under £10.
On Thursday 12, jewellery fans will be wowed by TJC's African Gems Day. They will be presenting a stunning, carefully selected array of world famous gems from the Mother Continent, such as magnificent Mozambique garnets, luxurious Zambian emeralds, fabulous purple amethysts, and highly rare tanzanite.
Friday 13 will be placing orange opal at centre stage. These captivating gems instantly bring to mind the fiery-gold leaves of autumn. Like most opals, they also boast a glorious glimmer called opalescence, bringing each gem to life wonderfully as it reflects light from different angles.
Saturday 14 will usher in a day of sheer sophistication and elegance – there will be a spectrum of jewellery featuring magnificent Tahitian Pearl on offer, and at prices that many will find surprisingly affordable compared to most High Street retailers.
TJC will wrap up their spectacular 100% Autumn Gem promotion on Sunday 15 with their Big 5 Grand Finale. Excitement will be running high with the world's most prized precious gemstones in the spotlight - tanzanite, diamonds, emeralds, rubies and sapphires. A breath-taking array of jewellery is sure to impress and captivate shoppers.
Managing Director of The Jewellery Channel, Colin Wagstaffe, commented on their upcoming offer: "Our Week of 100% Autumn Gems takes inspiration from the spectacular colours of the season. We wanted to give our customers something to cheer about at the close of summer - this latest collection we will be presenting is sure to lift the spirits when it comes to both the quality of the jewellery on display and the refreshingly affordable price tags."