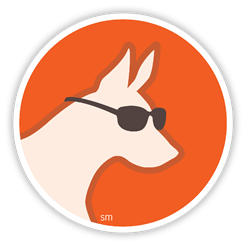 An attendee of a conference or a trade show will often spend as much as $5000 [...], which is a huge dollar investment for companies and time investment by attendees.
San Francisco, CA (PRWEB) September 10, 2013
Conference Hound, a San Francisco-based conference discovery platform, today announces the acquisition of OnTrade, a Miami-based lead generation and deal marketplace for the B2B sector of the travel and trade show industry. The combined company will provide Conference Hound members access to exclusive deals from conferences, trade shows, exhibitors and hospitality providers.
Facts of the Acquisition

Total funding to date for the combined companies is $1.7M (seed stage).
The transaction is an all-stock deal and is scheduled to close in mid-September.
The company will continue to be based in San Francisco and led by current Conference Hound CEO Bruce Carlisle. Carlisle has 20 years of experience in the digital marketing and publishing space, having co-founded SF Interactive in 1996, one of the first digital marketing services companies on the West Coast.
Principal OnTrade Investor, trade show industry veteran and angel investor Marco Giberti will join the Conference Hound board as Executive Chair and will assume an active role in business development activities. Giberti has built and sold several companies in the trade show and exhibition space and has been named one of "Top 100 most influential people in the global convention and exhibition industry" by Trade Show Week magazine.
OnTrade CEO James Harrison will continue with Conference Hound, retaining his position on the Board of Directors and becoming an advisor to the company.
Background
Since raising its initial seed funding in 2011, Conference Hound has peaked at 1 million monthly page views on the strength of its syndicated content distribution. The company now has 200,000+ conference listings and a searchable database of nearly 10,000 speaker profiles. Visitors use the platform to discover events, filtering by criteria such as industry, city, venue, featured speakers and fellow attendees among their social network.
Core Implications
Conference Hound is built on the premise of aggregating a significant portion of the world's 100 million annual conference and trade show attendees. The company makes revenue by offering services to those attendees and the large ecosystem of organizers, exhibitors, sponsors, venues and local conventions and visitors bureaus (CVBs) that serve the industry.
The OnTrade acquisition will provide users of Conference Hound access to exclusive deals offered to them by conference organizers, trade show exhibitors and others in the events industry, including hotels, convention venues and convention & visitor bureaus (CVBs).
These top-level enterprises and organizations will in turn have direct, targeted access to the companies and consumers that use their products and services, generating qualified leads that will help to exponentially grow their businesses.
Quotes
"An attendee of a conference or a trade show will often spend as much as $5000 and sometimes more, which is a huge dollar investment for companies and time investment by attendees. The Conference Hound discovery engine helps attendees maximize their conference experience and their company's ROI by providing the tools the pick the best events, time and place. This OnTrade acquisition means we'll be able to provide our users with even more: exclusive access to travel & hospitality deals that are typically not available to the general attendee."
-- Bruce Carlisle, Conference Hound CEO
"Conference Hound has done a great job building a loyal following by providing an excellent set of tools for conference attendees and organizers. We believe OnTrade's technology and business relations can add to the experience for every one of their members and make it the "go-to" place for anyone looking to attend a conference or a trade show this year."
-- James Harrison, OnTrade CEO
Industry Statistics

There are an estimated 100 million annual conference attendees worldwide.
Varying estimates place the annual number of conferences, trade shows and conventions globally at between half a million and one million events.
There are 1.7 million people working in the meetings industry, which is now valued at approximately $1 trillion annually.
Conference attendees have an extremely high customer value, frequently spending upwards of $5,000 to attend a single event.
The global conference industry grew 6% YOY from 2011-2012.
About Conference Hound
Conference Hound is the global attendee-centric conference discovery engine that helps attendees find conferences, trade shows, festivals and connections filtered by a variety of criteria including date, industry, city, venue, speakers, colleagues and social network friends. Conference Hound helps attendees connect with the conferences that enable them to grow their careers, enrich their professional lives and to have fun, while making the most of the conference-going experience. The company believes that conferences and trade shows are the ultimate form of social networking, providing authentic networking connections, a single place to broker important deals and frequently providing attendees with opportunities for local entertainment, recreation and tourism.
Based in San Francisco, Conference Hound is a seed stage company. The global platform currently offers more than 200,000 curated and filterable conference listings. Conference Hound also includes social connection information for speakers and attendees and the site includes a growing database with nearly 10,000 conference speakers.
In addition, the platform will provide localized leisure and entertainment opportunities, editorial coverage of conference culture and a variety of branded tools for conference organizers. For more, see http://conferencehound.com and follow on Twitter @conferencehound.
About OnTrade
OnTrade is a B2B lead and deal generation platform for the travel industry. Buyers post deal requests and hotels & attractions (suppliers) post offers, and OnTrade matches them for the best deal. OnTrade makes a complicated industry efficient and streamlines hotels' relationships with buyers, a cost effective alternative to traditional means. Users with an OnTrade profile can view the industry's most comprehensive database of travel buyers and suppliers in order to find and meet potential clients and service providers, connect and share with other professionals, and post deals and respond to requests. For more information see http://ontrade.com.