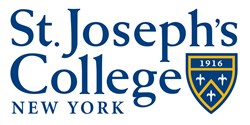 We have done this for almost 100 years, and will continue to do so!
Patchogue and Brooklyn, N.Y. (PRWEB) September 06, 2013
St. Joseph's College (SJC) was ranked by Washington Monthly as 31 on this year's list of 349 "Best Bang for the Buck" colleges in America. Of the 1,572 colleges and universities in the publication's broad ranking, only 349 made the official list. SJC ranked in the top 40 for all colleges and universities and the top four in the nation for private colleges.
"We are delighted and gratified to see that St. Joseph's has been recognized as a college that provides a high quality education in a great array of disciplines at a very modest cost," said President S. Elizabeth A. Hill, C.S.J., J.D. "We are committed to academic excellence, access and affordability, and we really do give a great 'Bang for the Buck.' We have done this for almost 100 years, and will continue to do so!"
Washington Monthly, a 44-year-old magazine that covers politics, government, culture and the media out of Washington, D.C., created the "Best Bang for the Buck" list to show which colleges and universities do the best job at offering moderate and low income students a marketable education at an affordable price.
To make the 2013 list, colleges and universities had to accomplish four criteria: at least 20 percent of students must receive Pell Grants; the graduation rate must be at least 50 percent; the graduation rate must meet or exceed the prediction for admitted lower-income students; alumni must be earning enough to at least cover their student loans and have a loan default rate of 10 percent or less. After compiling the information for the four criteria, schools were ranked according to their net price for attendance, or the cost of tuition that a first-time, full-time student is responsible for after need-based financial aid is subtracted.
The full 2013 list of "Best Bang for the Buck" rankings can be found at http://www.washingtonmonthly.com. For more information about SJC, visit http://www.sjcny.edu.
ABOUT ST. JOSEPH'S COLLEGE
St. Joseph's College has been dedicated to providing a diverse population of students in the New York metropolitan area with an affordable education rooted in the liberal arts tradition since 1916. Independent and coeducational, the College provides a strong academic and value-oriented education at the undergraduate and graduate levels, aiming to prepare each student for a life characterized by integrity, intellectual and spiritual values, social responsibility, and service. With campuses located in the Clinton Hill area of Brooklyn and in Patchogue, Long Island, the College offers degrees in more than 26 majors, special course offerings and certificates, affiliated and pre-professional programs through its School of Arts and Sciences and its School of Professional and Graduate Studies.