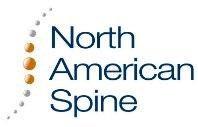 My pain took years off my life. But now I feel I got them back.
Dallas, Texas (PRWEB) September 06, 2013
North American Spine, the exclusive provider of the Accurascope procedure, is doing their part to put an end to back pain.
According to a 2011 report from the Institute of Medicine, chronic pain affects at least 100 million American adults and costs up to $635 billion a year.
There's been a national call for more awareness and solutions which led to September being dubbed Pain Awareness Month.
North American Spine (NAS) is not only answering the call this month, but has been a leader in back pain management for years.
NAS addresses pain everyday by offering the Accurascope procedure which treats chronic back pain at multiple levels.
NAS is holding several events during Pain Awareness Month to promote a healthier back.
Free webinars on September 10th and 24th will focus on how the Accurascope treats the lumbar region.
Then a special webinar will be held on September 26th that will educate patients on dealing with pain in the cervical region.
All of the above mentioned webinars will be held at 12pm central standard time. Patients can register for the September 10th webinar by clicking on this link, http://northamericanspine.com/seminars/free-webinar/.
North American Spine's commitment to ending back pain worked for Kevin Culp. Culp was at his wits' end and was told several times there were no other treatments for his severe back pain. He had all but given up, until he came to North American Spine.
"My pain took years off my life. But now I feel I got them back," says Culp. His life changed the moment he became more educated about all of his options, becoming the ultimate spokesperson for what Pain Awareness Month is all about.
To learn more about North American Spine, log on to http://northamericanspine.com/.