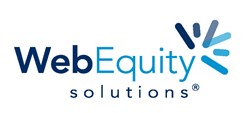 Omaha, NE (PRWEB) September 09, 2013
WebEquity Solutions® LLC (WebEquity) is pleased to announce that it will host its 18th Annual Lending & Technology Conference September 23-24, 2013 in Omaha. This year's event will bring together industry leaders, community bank executives and company experts who will share best practices for commercial lending and credit risk management. The company's solutions automate the credit analysis, portfolio stress testing and Allowance for Loan and Leases Losses (ALLL) calculation for an institution's commercial loans (agricultural, commercial real estate, commercial & industrial, construction and small business).
Conference highlights include:

"A Community Banker's View from Washington" by Matt Williams, ABA Chairman and Chairman and President of Gothenburg State Bank
"Annual Checkup on the State of the Economy and Lending" by Dr. David Kohl, Professor Emeritus, Agricultural Finance and Small Business Management at Virginia
"Invest in Your Intuition" by Jon Stetson, The Stetson Experience
Breakout Sessions and Panel Discussions - WebEquity representatives are joined by community lenders and industry leaders to present sessions covering a variety of timely topics including: Best Practices in Agricultural (Ag) and Commercial Lending, Stress Testing & Risk Management, Small Business Lending, Automating ALLL and Profitability in Ag Lending
For more information about the conference please contact Mallory Eberle at 800.264.0787 ext. 3 or mallory(dot)eberle(at)webequitysolutions(dot)com.
About WebEquity Solutions LLC
WebEquity Solutions® is the proven leader in on-demand lending software. More than 800 financial institutions and 20,000 lending professionals use WebEquity to automate and streamline their lending process and reduce operational costs, while making more uniform and profitable credit decisions. The company offers financial institutions a distinct advantage with a single solution that works for all loan types, an on-demand model that provides centralized, anywhere access, and the flexibility to configure the system so it fits their lending practices. WebEquity serves institutions in the U.S., Canada and Australia. WebEquity is the Preferred Service Provider of the Independent Community Bankers of America for commercial/Ag lending, stress testing and ALLL software. For more information call 800.264.0787 or visit http://www.webequitysolutions.com
###
Company Contact:
Mallory Eberle
Marketing Manager
WebEquity Solutions
mallory(dot)eberle(at)webequitysolutions(dot)com
800.264.0787 ext. 3