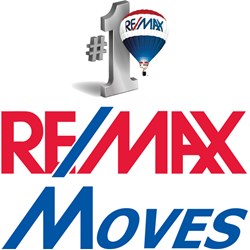 Simpsonville, SC (PRWEB) September 25, 2013
According to Cameron Keegan, broker/owner of the new RE/MAX office in Simpsonville, SC, there was something lacking in the Upstate real estate market; an identifiable local brand, with the backing of a major international real estate brand. With a real estate career spanning over a decade, and more than 200 homes sold, he decided fill that hole in the market.
RE/MAX Moves just opened its doors in the Five Forks area of Simpsonville, and is already reaching 12,000 potential buyers and sellers per week on their website, GreenvilleMoves.com, and social media outlets like Facebook, Twitter, Google+, and LinkedIn. "Just reaching those consumers interested in Greenville SC real estate isn't enough," says Keegan, "you actually have to get them sold on the area, a house, or your ability to sell their house." Fortunately, Keegan says, the proof is already in the numbers, with RE/MAX Moves' listings averaging 21 days on market and nearly $5,000,000 in contracts negotiated within the first 75 days.
Prior to RE/MAX Moves opening, Cameron Keegan says there were only three types of companies with homes for sale in Greenville SC. "First, you have the company that has done a tremendous job of creating a great local brand, but with hardly any support from the national real estate brand, which simply diminishes their reach outside of our market. Then, you had a few companies with a solid national or international brand, but no real attempt to brand themselves as a local leader, or brand themselves at all beyond what the national organization provides. Lastly, a few real estate companies that are so lenient with how agents are allowed to brand themselves, that it ends up diluting the brand as a whole to a point where consumers don't actually know if the agent is their own company or part of a bigger organization."
Cameron Keegan's goal with RE/MAX Moves, he says, is to create a local brand that reaches far beyond the local market, in order to provide his agents with real leads and the consumer with real results. "RE/MAX, LLC has already proven to be a tremendous lead source, more so than I could have ever imagined. I have received more leads in the past 30 days than I did in 10 years with my previous real estate company." Beyond that, Keegan says that GreenvilleMoves.com, RE/MAX Moves' office website, is so powerful that it has reached more than 2,500 consumers in just the past 60 days, from 47 U.S. states and 25 different countries throughout the world. "It doesn't hurt that our website is extremely user friendly, features a very powerful home search, and even actively adapts to the screen size you're using or the way you're holding your mobile device," says Keegan.
RE/MAX Moves is located at 100 Batesville Road, Suite C, Simpsonville, SC 29681, next to Bricks 4 Kids and Uncle Berto's Burritos in the Five Forks area.