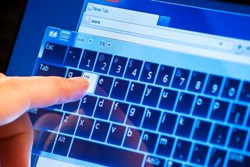 with a web proxy, as long as you have a browser, be it on a smartphone, tablet or desktop, you can skip around these restrictions
Dallas, Texas (PRWEB) September 08, 2013
idcloak releases a site-based web proxy which enables Britons to bypass restrictions and access sites normally unavailable on the network.
"Increasingly, WiFi spots and the networks of institutions and companies block access to certain sites," says idcloak's Welles, "but with a web proxy, as long as you have a browser, be it on a smartphone, tablet or desktop, you can skip around these restrictions."
A proxy is a remote gateway to the internet which displays all requested content on the proxy's webpage. Because the servers are based in the UK, British users experience very little loss of speed when accessing the internet through the proxy.
To unblock a site, the user simply needs to paste in the restricted web address and select a UK server from the 'More Options' menu. The user may then interact with the displayed site and move on to other pages as usual. "It's essentially a remote browser," explains Welles.
Incorporated into the proxy are several encryption options. These allow the user to access content discretely. "In some cases the user doesn't want the owners of the network to see what they are doing online, particularly if they are accessing personal or sensitive content. The SSL encryption, along with Encrypt Page and URL options, keeps their activity private."
On more highly-restricted connections, however, the idcloak.com site might itself be blocked, meaning the user cannot access the web proxy service. In anticipation of this problem, idcloak is developing a software-based VPN service which automatically connects the user to an international network which contains an almost limitless number of IP addresses.
"The web proxy was always a free precursor to the much more flexible and powerful VPN system. Although perfectly adequate in most unblocking situations, the free web proxy really represents a taster service for anonymous surfing newcomers. Those requiring continuous freedom, anonymity and security on their internet will naturally move on to a VPN subscription."
For more about idcloak's products and services, visit idcloak.com.