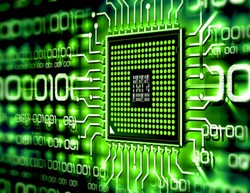 Ultimately, if they choose to heed your guidance rather than obey an edict, their behavior is much more strongly reinforced.
Dallas, Texas (PRWEB) September 09, 2013
This week in the idcloak.com Forum, parents, educators and high school students are invited to contribute their opinions to a special discussion on web censorship in secondary schools.
idcloak Technologies delivers web rerouting products (proxies) which can potentially be used by students to unblock sites that are prohibited on a school network. The firm is considering prohibiting this use of their services but doing so goes against the company's wider remit for internet freedom.
idcloak's Director of Marketing, Gill-Chris Welles, himself a former secondary school teacher, seeks to engage parents and educators for their views on proxy services and on censorship more widely, "Our firm is against web censorship primarily because it represents the denial of choice. But this viewpoint is muddied when we come to its application in schools. Parents and educators are responsible for the safety of minors; and with that responsibility should follow the right to decide when to grant freedoms and when to hold them back."
However, speaking more as a teacher than a representative of a company specializing in internet freedom services, Welles suggests modern school censorship rarely follows sound educational strategies.
"During my time as an educator, I learned that the best way to guide behaviour at the teenage level is through communication on a non-judgmental, equal footing. When students are invited to share their views in response to your own, understanding is heightened on both sides. Through dialogue, students gain assess to the logic of behaving one way over another. Ultimately, if they choose to heed your guidance rather than obey an edict, their behavior is much more strongly reinforced."
On censorship specifically, Welles continues this line of thinking, "We need to rationalize with the student and persuade him or her that accessing Facebook at school is negative: that it is a distraction, that it puts the school network in danger of malware infection and it overburdens bandwidth so that educational use of the web grows slow. When students hear these points and agree that they are valid, then is the time to ask for their permission to use filters to block Facebook and YouTube. When censorship is established with mutual consent in this way, I am all for it. But when it is imposed with no dialogue whatever with the students, I am far less supportive."
idcloak's Forum is fielding public opinion with immediate effect and visitors are invited to share their views. Once discussion is concluded, idcloak will update its Terms of Service to reflect their new position.