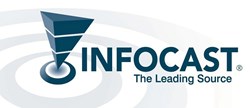 The Summit is the place to find out what it will take to be a winner in the marketplace of the future!
Woodland Hills, CA (PRWEB) September 09, 2013
Infocast, the leading business intelligence and networking events producer in the solar industry, proudly presents the Distributed Solar Summit, to be held on November 18-20, 2013 at the Hilton San Diego/Del Mar in San Diego, Ca.
This event will bring together Large Energy Users, Utilities, Developers, Equipment Providers, Tax Equity Investors, Commercial Banks, Private Equity Investors, and Investment Banks together to connect, share their perspectives on the latest strategies for increasing the level of financing to grow the pipeline of distributed solar projects and move the distributed solar sector forward.
This year's Summit takes place against a backdrop of rapidly declining system prices, the extension of the investment tax credit (ITC) through 2016, and the success of the lease model expected to fuel growth in the coming years. However, sustained low natural gas prices, rising utility resistance and continued financial constraints continue to plague the sector. Only those companies that can adapt to these changing conditions with the 'right' business model(s) and financing strategies will thrive.
The Summit is the place to find out what it will take to be a winner in the marketplace of the future!
A preliminary sampling of organizations already confirmed to participate at this event include: Large Energy Users like Jones Lang LaSalle and Prologis; Utiltities like Arizona Public Service Company, Austin Energy, Edison International, Washington Gas, and San Diego Gas & Electric; and Developers like Astrum Solar, Borrego Solar Systems, Inc., Boulevard Energy Group, Bright Plain Renewable Energy, CleanPath Ventures, LLC, Clean Energy Associates, Distributed Sun, LLC, EDF Renewable Energy, Kyocera Solar, Inc., Nautilus Solar Energy, LLC, NRG Solar, OneRoof Energy, Inc, Renovate America, SolarCity, Sol Systems, LLC, SunEdison, SunPower Corporation, Sungevity, Village Power Finance, and Vivint Solar who will be sharing their first-hand experiences from within the Distributed Solar sector.
The three-day event also features a Pre-Summit Briefing on Monday, November 18, 2013, the "U.S. Distributed Solar Markets: Outlook and Analysis".
For more information, to register for the Summit, or to participate as a sponsor, please visit the event website at infocastinc.com/dsolarwest13 or contact the Event Producer, Mike Rios, at 818-351-5002.
About Infocast
For over 25 years, Infocast has produced the highest quality events, tailored to the needs of the industries we serve. It conducts intensive research on the marketplace, pulling from an extensive network of experts to give you the information and connections to succeed.