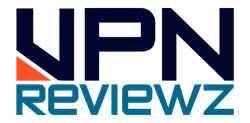 He posted about how 'Bomb' the places and things he was seeing and doing, and the next thing he knew a police officer picked him up at his hotel.
(PRWEB) September 08, 2013
Virtually every country on the globe has different rules and regulations concerning the internet. Some countries do not allow Virtual Private Networking, (VPNs,) some censor pornography and other material, and others do not. But the regulations don't stop at just pornography, or privacy. Some governments even censor and monitor their internet for political dissidents. But finding out what is, or isn't, legal can be a real challenge, so the editors at VPNReviewz.com decided to put together a list to keep their readers from running afoul of the law when they are traveling.
The VPNReviewz.com post, titled: "(P)2P Or Not (P)2P – That Is The Question, Does The Government Monitor, Or Censor, Find It Here" is a list of at least 80 countries that discloses whether the country in question regulates, monitors, or censors their internet. And, while many countries don't openly acknowledge their monitoring activities, they are still marked as "suspected" to be monitoring. Censoring activities are also marked as "Suspected Censorship" for the countries that deny censoring, while the countries filtering pornography and other offensive material are marked in the "Open Censorship."
This comes after the Senior Editor, Michael Maxstead, was contacted by a reader who narrowly avoided several years in a Chinese prison for a Facebook post that he had made using his VPN service. "He said he was arrested for using a VPN to connect to Facebook and tell his friends about the great time he was having," Marshall said, then continued, "he posted about how 'Bomb' the places and things he was seeing and doing, and the next thing he knew a police officer picked him up at his hotel." Marshall explains that only after a lot of worrying and explaining his friend was finally released, "but, that's the last we heard from his Facebook account until after he left China."
According to Maxstead, China isn't the only place that this kind of thing could happen either. "There are more than just a couple of governments that actively monitor and control the internet content their citizens can see and use," he said, then continued, "and, in some cases, it's rather difficult to determine what the laws are." So the VPNReviewz.com writers created and will maintain an up-to-date list that will make it easier for travelers to avoid breaking the law in a place they know relatively little about."