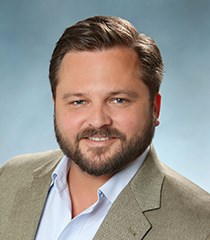 We help small businesses every day by adding in marketing support as an outsourced service. Star RV & Trailer Rentals have a great reputation for service quality, which will contribute in our preparation of their marketing plan.
Riverside, California (PRWEB) September 07, 2013
Star RV & Trailer Rentals (http://www.starrvrentals.com), a family owned and operated rv rental business hires Rooster as Agency of Record to provide strategic marketing and PR support to help increase public awareness of their growing rental business.
"Our family has been camping all our life, it's in our blood. Whether soaking up the sand and salt water at the beach, or screaming through the desert on an ATV, the outdoor life has been our calling. So, when we decided to start a business over 5 years ago, we knew what we wanted to do; we wanted to help other families experience everything we loved in the camping way of life. Armed with our own experience as well as the RV rental horror stories, we knew we could do it better, so we started Star RV & Trailer Rentals with a family-first business model. Family-first means, we will do whatever we can to ensure our guest families have the most positive, stress free experience when renting a trailer from us. Our trailers may be parked in the middle of the desert, at the beach or in a RV park, but it's essentially a hotel room on wheels, and our guests deserve our personal attention. We hired Rooster, because they share the same business values as we do and with their experience with small businesses, the choice was easy." says Sandie Contreras, Owner of Star RV & Trailer Rentals.
Star RV & Trailer Rentals are like many successful and growing small businesses whose time is split between working on and working in the business. Albert and Sandie Contreras's focus has always been on servicing their customers, while marketing their business took an "I'll get to it tomorrow" approach. But, while busy servicing customers, tomorrow sometimes never comes, or doesn't come often enough. Rooster will provide the necessary marketing support Albert & Sandie need to help their business grow, so they can concentrate on what they do best, helping their guest families have a fun and positive camping experience.
About Rooster
Rooster (http://www.roosteromg.com) is an independently owned digital design and marketing agency headquartered in San Diego, CA. Rooster provides advertising, branding, environmental, packaging, industrial design, micro-demographic targeting, digital and interactive services for political campaigns, membership organizations, political consultancies and small businesses.
Contacts:
Charles Smith, Principal
Rooster
(619) 980-9839
csmith(at)roosteromg(dot)com