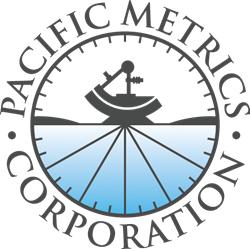 The decision matrix will help state and district educators apply machine scoring more surely and successfully in their assessment programs
Monterey, CA (PRWEB) September 10, 2013
The Common Core State Standards promote the use of open-ended questions in instruction and on summative and formative assessments. Automated scoring software that can faithfully replicate how trained educators evaluate a student's written response offers a new approach for states to meet the challenge of providing timely and accurate scores without requiring a large investment of (teacher) time or money. Pacific Metrics researchers have developed a free resource, the Automated Scoring (AS) Decision Matrix, to assist states and organizations in understanding the range of scoring options available, and how to combine these options for the most effective scoring solution for specific needs.
The AS Decision Matrix is organized around two criteria: the level of stakes associated with the assessment (high, medium, or low) and commonly used item response types. Educators considering using automated scoring select the item type and the associated stakes, and the matrix provides a recommendation for the scoring model to be implemented and the associated preparation and monitoring processes. The matrix shows that depending on the item type, both human and automated scoring can be mutually leveraged to ensure high quality scoring while reducing the costs and time involved.
The white paper is available on Pacific Metrics' website at: http://www.pacificmetrics.com/white-papers/ASDecisionMatrix_WhitePaper_Final.pdf
"Through years of research and practice, Pacific Metrics has gained experience with the real-world scenarios in the decision matrix. Our experience has taught us that users want to understand what to expect of automated scoring so that they can select what is most practical and advisable. The decision matrix will help state and district educators apply machine scoring more surely and successfully in their assessment programs" says Matt Schulz, Ph.D., Director of Research for Pacific Metrics.
In addition to reliably and accurately scoring essays and constructed-response items in tests, Pacific Metrics' CRASE® supports the increased assignment of written tasks to students in the classroom. The software does not replace teacher evaluation of student work but supports it by providing fast and accurate feedback to students and teachers. CRASE can interoperate with digital learning and assessment platforms, allowing easy integration of its capabilities with a variety of testing programs and products. For more information about incorporating CRASE into an assessment program, visit http://www.automatedscoring.com, email info(at)pacificmetrics(dot)com, or call (831) 646-6400.
About Pacific Metrics
Pacific Metrics Corporation creates lasting improvements to the assessment and learning environment through the thoughtful use of technology. Headquartered in Monterey, California, Pacific Metrics provides specialized psychometric software and sophisticated online systems to state departments of education and to organizations that develop, administer, and score large-scale assessments. The company has achieved recognition for its technical work and for being a leading force in the development of innovative, customized, web-based systems. For more information, visit http://www.pacificmetrics.com.