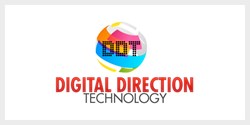 We have been receiving incredible feedback from clients on the ease of use and the quality of our talent. Bookings continue to double week on week.
New York, NY (PRWEB) September 06, 2013
Launching on Friday, http://www.NYCvoiceoveragency.com is a new website that connects voice actors with those seeking their service, such as small business looking to add a professional sound to their on-hold phone messages, or even a video voice over to their website. The website is powered by the world's fastest growing voice over website, The Voice Realm.
The site allows anyone, even those with no experience ever in hiring a voice actor, to search the site's database of voices, upload their script, and have a professional voice recording ready to use within a matter of hours.
Launching in 2012, The Voice Realm has been catapulted to the top of the industry by establishing an easy to understand voice over rate card, a clean and clutter free design, along with only representing experienced female and male voice over talent.
Other websites allow anyone with a credit card, and little experience to create a profile and begin auditioning for voice over jobs.
Robert James is the site's marketing manager, and said at the launch on Friday that the website will continue to evolve and there's many more industry changing features on the way. "We have been receiving incredible feedback from clients on the ease of use and the quality of our talent. Bookings continue to double week on week. All our voice actors are professional and want to make the recording process as simple as possible for their clients."
For years, the industry has been plagued by sites that force voice talent to bid against each other in reverse auctions where the price just keeps getting lower and lower. The NYC Voice Over Agency website delivers cheap voice talent online without compromising quality.
Hiring the right voice for a professional phone greeting can increase sales and deliver the perception that a small business is in the same league as multinationals. A simple fifty word greeting for potential clients and customers is one of the best improvements that a business can make, as the telephone is generally one of the first interactions a customer will have with a company.
A broad selection of languages, accents and dialects can be found, ranging from British voice over artists, to Australian, Spanish, American, Mid-Atlantic, French, German, Chinese and more.
The Voice Realm has streamlined the process so much so that recordings can be made for as little as $55 for a 30 second on-hold phone message through the site's QUICKcast feature.
Mr James continues to explain the simplicity of the site is winning over clients, "Many clients that use our site have never cast a voice over before. They have no idea what is involved. We've made it so easy for them to look through our roster of voices, select one they like and either have the voice record a free audition, or book them straight away. The client can then work directly with the voice and even hear the recording as it's taking place and give feedback. We had a client the other day; need a new voicemail greeting for their company. They booked a voice at 10am, and the new voicemail was on their telephone by 1pm that same day."
Another main feature of the voice over website is the Casting Notice application. This allows the client's script to go to many voice talents who all record a custom demo and upload it back onto the site. The customer logs back in and can listen to all of the recordings if they wish, and select the one they like best. If they decide to choose one of these recordings, they simply make payment, and then can either download the file or give the voice actor some further direction to make changes.
The website operates 365 days a year and is available to customers worldwide. Registration to the site and auditions are always free. The site also features a 100% Voice Satisfaction Guarantee.
For more details, visit http://www.NYCvoiceoveragency.com.