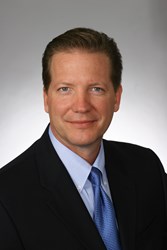 Cherry Hill, NJ (PRWEB) September 08, 2013
Procurement professionals in today's commercial trucking industry should have skills far beyond those needed to find the best price at the best terms. Those in charge of procurement should have the world view of an economist, commodities expert, seer, mediator, public relations consultant and more, said David Nitzsche, a top AmeriQuest Business Services executive in a blog posted on the AmeriQuest Transportation Services Website.
"You need to look very closely at current economic conditions and base purchasing on factors that include price, brand, spend distribution, raw materials, and prevailing market trends," said Nitzsche, Senior Vice President for AmeriQuest Business Services, a business process outsourcing company. "Simply put, when the economy is tight or in uncomfortable flux, you should be placing short-term spot buys. When the economy is good, you have the luxury of planning far out and thereby making long-term purchases."
The blog points to six key areas that every purchasing expert should address:

Market Trends
Raw Materials Indexing
Distribution Channel
Outsourcing Options
Networking Opportunities with Peers
Collaborative Relationships with Suppliers
Nitzsche's blog outlines questions that must be answered before purchasing decisions are made, why the world economy should be taken into consideration, and the advantages of taking a new approach to what used to be a straightforward task. To view the entire blog, visit http://blog.ameriquestcorp.com/should-state-of-economy-affect-purchasing-decisions/.
About AmeriQuest Business Services, Inc.
AmeriQuest is a business process outsourcing company (BPO), serving more than 1,500 customers throughout North America. Combining unmatched expertise, comprehensive services in the procurement, managed services, and financial supply chain functions, AmeriQuest Business Services helps customers move forward in every part of their business. For more information on AmeriQuest, visit ameriquestcorp.com or call (856) 382-4713.