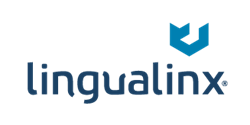 Triple bottom line factors are simply a natural part of what we and our clients do.
Cohoes, NY (PRWEB) September 09, 2013
LinguaLinx, Inc., a global marketing company specializing in language translation services, announced today that it has been recognized on the Inc. 5000 list of America's fastest growing companies for the second consecutive year.
The award comes as no surprise to LinguaLinx. It occurred during a period of rapid growth, supported by many activities that fit within the "triple bottom line" model of sustainability. Three key factors are involved: social, environmental and economic.
"People, planet and profit are important factors individually, but we've also found they tend to intersect," says Human Resources Manager Charlotte Knoll. "Our green energy initiative is an example of all three factors coming together for positive benefit."
By entering into a 20 year agreement to purchase and use green energy created by a solar power unit, the company has made a positive environmental impact.
Profits from the initiative have affected LinguaLinx as well as other local entities – in this case, a local vendor supplies the green technology. Over time, LinguaLinx has projected a 76.2% reduction in its energy cost.
Socially, New York's "Tech Valley" region has gained another company participating in green energy use, boosting the region's commitment to environmental sustainability.
Many other examples have also contributed to the company's success.
Several clients fostering LinguaLinx profit and growth – specifically government agencies – also contribute to social equity and profit in their local communities.
LinguaLinx provides these agencies with language translations and cultural consulting so a greater percentage of the community can utilize their services. Critical programs have been supported ranging from health, social and human services to education, disability and mass transit.
In addition to the obvious impact on social equity, local communities have seen economic benefits from better access to financial assistance programs, labor information and affordable mass transit.
LinguaLinx employees – most of whom are local hires from upstate New York's economy – also contribute to sustainability.
Through a company program offering paid time to perform community service, employees have volunteered with a local food pantry.
Each year, the people at LinguaLinx also make donations to help two local families in need during the holiday season and participate in a charity race that benefits local charities such as school programs.
As LinguaLinx president David Smith summarizes, the company is a natural fit for social, economic and environmental sustainability."The core of our business is to foster communication across cultural and language barriers," Smith said.
"This in itself promotes social and economic sustainability. In addition, we're privileged to have a client base that regularly improves their local social and economic climate. Our employees care about the environment. Triple bottom line factors are simply a natural part of what we and our clients do."
With the company's second consecutive year on the Inc. 5000 list, triple bottom line sustainability is proving to be an element of success.
About LinguaLinx, Inc.
LinguaLinx, Inc. is a global marketing company providing an array of services in over 100 languages such as translation, interpreting and desktop publishing. LinguaLinx partners with clients to enhance all aspects of their content lifecycle and achieve a greater return on their multicultural marketing efforts. More information can be obtained by visiting http://www.lingualinx.com.