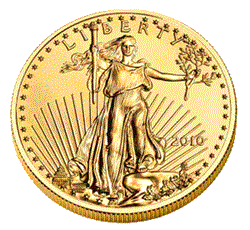 Sell your precious metals for Bitcoin.
Los Angeles, CA (PRWEB) September 07, 2013
Bitcoin is gradually becoming a very known and talked about phenomenon. With this new digital currency becoming more popular than ever, there is an onslaught of new innovative companies seeking to break in the market by offering goods and services that any potential customer would expect from a traditional vendor.
Agora Commodities was one of the first online retailers of gold and silver to accept bitcoin for payment of precious metals. Now, they are the first bullion dealer on the planet offering to trade your precious metals for bitcoin.
This new step is exactly what proponents of bitcoin have been saying is needed to bring legitamacy to the bitcoin market, a well established business utilizing bitcoin to facilitate transactions like what every other traditional business does.
Agora Commodities is the latest link in the evolution of sound money collection. They offer their clients the lowest premium gold, silver, platinum, and palladium products. They continually seek to provide the fastest, easiest, and safest bullion purchase methods including Dwolla and Bitcoin so that their clients may protect themselves against the debilitating effects of inflation and the wealth destruction of the middle class. Visit http://www.agoracommodities.com today to see how they can help you survive the world wide currency collapse that we are all facing.