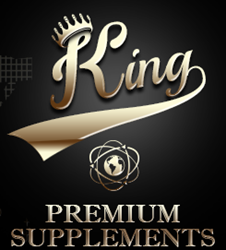 At King Supplements we only carry the best, highest quality products.
(PRWEB) September 08, 2013
Web-Op announces the launch of a new product, Vitamin D3 Cream, featured on King Supplements' website. KingSupplements.com is a product of 15 years of experience working with supplement companies. During this time period, Web-Op has discovered countless premium supplement products, so they decided to create King Supplements as an avenue to share what they've found. Now, the company has become a large retailer of premium supplements, and is constantly sought out to feature new products.
The CEO and founder of King Supplements, David Bailey, was asked about King Supplement's product review process. He commented, "I have worked in the supplement industry for over 15 years and have traveled across the world marketing, selling, and developing some of the most successful products in the supplement industry over the last two decades. It is through these experiences, I learned quickly the value of a quality product and a quality guarantee." He continued to say, "At King Supplements we only carry the best, highest quality products in existence. I personally inspect every product that appears on our site and if it doesn't meet my quality standards, it will not be featured, period. When we say that a product is "King Approved", we sincerely mean that it is of the highest possible quality."
Vitamin D3 Cream is a vitamin based cream that is a part of King Supplements line of energy and endurance products, as well as their line for whole body health. The product's delivery system is by pump method, and according to what's listed on the bottle; a pump is equivalent to 10,000 international units (IU's). Some ingredients that the product lists includes: Aloe Vera Gel, Vitamin E Acetate, Natural Vitamin D, Chamomile, Shea Butter, and Grape Seed Extract.
To learn more about the internet marketing firm Web-Op Inc., please visit http://web-op.com/. To learn more about the company's supplement website, King Supplements, please visit http://www.kingsupplements.com/.