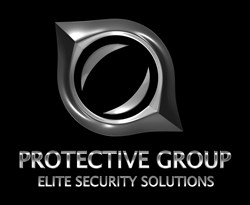 Bohemia, NY (PRWEB) September 07, 2013
John Monderine, CEO of Long Island corporate security provider, The Protective Group, comments on a September 1st article published by STL.com titled "Sikeston businesses can 'adopt' a city security camera" which discusses how Sikeston, Mo. uses cameras to diminish increasing crime.
In an effort to monitor the town, city leaders in Sikeston put in place the "adopt-a-camera" program. This program encourages business owners and the Sikeston Department of Public Safety to place security cameras by their businesses. These cameras will be used as corporate security and will relieve the rising crime rate in Sikeston, reported the Sikeston Standard Democrat.
Recently Sikeston's "adopt-a-camera" program expanded. Department of Public Safety director Drew Juden says cameras are focused on public housing, schools and high-crime areas.
"Surveillance technologies are developing and evolving, and always will be. Cameras are used as a stationary eye, or even something compact that private investigator can use," says John Monderine, CEO of corporate security provider, The Protective Group. He then chuckled, "With cameras being made so small, who's to say how many camera's are already out there?"
With a population of 16,000, the residents of Sikeston got their adopt-a-camera program off the ground in 2002. The cameras have been observing industries and businesses for over 9 years. Now they will oversee other areas of town.
The Protective Group is an elite full service private security firm with specializations in special event security, corporate security, private investigators, insurance investigators and surveillance. Its top-notch professional security guards have over 150 years of combined law enforcement service and its security personnel are physically fit, professional, athletic, and completely dedicated to ensuring events proceed without a hitch. From charity runs and fashion shows, to fundraisers and art shows, The Protective Group instills confidence and assures safety at an exclusive event or place of business.
#####