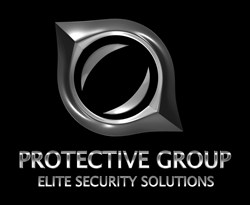 Bohemia, NY (PRWEB) September 09, 2013
John Monderine, CEO of Long Island insurance investigator provider, The Protective Group, comments on a September 5th article published by Insurance News Daily titled "Auto insurance fraud to blame for high costs" which discusses how the costs of dealing with false claims may be preventing insurance companies from dropping their rates 15%.
The Insurance Bureau of Canada (IBC) has a big task in front of them. The official opposition in Ontario, the New Democratic Party (NDP) has been investigating auto insurance rates. The NDP believes that minority Liberal government should force a 15% rate decrease in auto insurance rates.
"We're going to be fighting for those consumers right across our province," announced Charles Sousa, the Finance Minister of Ontario. Unfortunately, the efforts put forth to lower the auto insurance rates may be futile. Insurance investigator Justus Jurica provides many counts of fraudsters. These accounts of insurance fraud are what suspend the rates at such a high price. "Insurance adjusters that work for the insurance companies will call me because they have reason to believe that someone is scamming the system," says Jurica. "I couldn't tell you but I don't think we're anywhere near, I don't think we're anywhere near 15%," says Ralph Palumbo of the IBC.
"There are enough bogus insurance claims out there to support an entire industry of private investigators," says John Monderine, CEO of insurance investigator provider The Protective Group. "There are thousands of investigations going on at all times, and those investigations aren't cheap. I can understand why the IBC is having difficulty finding a way to make the 15% drop in their rates, if that's the real reason."
The Protective Group is an elite full service private security firm with specializations in special event security, corporate security, private investigators, insurance investigators and surveillance. Its top-notch professional security guards have over 150 years of combined law enforcement service and its security personnel are physically fit, professional, athletic, and completely dedicated to ensuring events proceed without a hitch. From charity runs and fashion shows, to fundraisers and art shows, The Protective Group instills confidence and assures safety at an exclusive event or place of business.