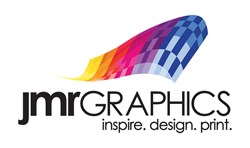 Central Islip, NY (PRWEB) September 09, 2013
Nationwide truck wraps manufacturer, JMR Graphics, comments on the progression of outdoor advertising in Times Square.
According to an August 12, 2013 article published by Forbes, titled, "How the Latest Billboards Times Square Encourage Customer Interaction," Times Square, which is considered by many to be "The Crossroads of the World," sees approximately 38 million tourists annually. It has become one of the biggest spots for brands to showcase their advertisements.
Advertising originally became a part of Times Square at the start of the First World War when the Theater District advertised to attract visitors. The billboards and advertisements now are just as much of a tourist attraction as the city itself. Today, convergence of digital signage and mobile technology has made the Times Square even more of a spectacle. Advanced technology is now allowing advertisers and brands to collect real-time information and to create an engaging and interactive consumer experience.
The following are three of the best examples of eye-catching, engaging advertisements in Time Square according to Forbes:

Dunkin' Donuts is currently promoting their "Facebook Fan of the Week" campaign, giving passerby an engaging and relevant way to interact with the brand.
American Eagle's "Rock Your Walk" campaign is a promotional stunt that allows customers to engage with the brand in real-time by offering them the chance to be featured on a live-screen in the middle of Times Square. Consumers are provided with the American Eagle URL as well as the #RockYourWalk hashtag to encourage them to interact with the brand on social media.
Blackberry incorporated full-motion video to promote its "Keyboard Love" campaign. The signage of the advertisement is impossible to miss and, like American Eagle, provides passerby with its URL and the #KeyboardLove hashtag.
TJ Pannell, representative of JMR Graphics, a nationwide truck wraps manufacturer, elaborates on the progression of advertising in Times Square. "Traditional outdoor advertising has been able to keep up with the times and stay afloat even with all of today's advanced technologies. Times Square has been one of the few locations in the world that has been able to adapt to the times as well, keeping itself one of the most sought-after locations by advertisers and brands in the world."
JMR Graphics is an award winning Nationwide 3M Certified Manufacturer of Graphics for over a quarter of a century. We specialize in branding companies through Fleet Graphics, Vehicle Wraps, Architectural Wall Graphics, Promotional Window Clings, Floor Graphics, Event Signage and much more. We offer a variety of 3M Graphics Films, which are specially designed for most surfaces that require a changeable, short and long-term application. Our exceptional "Turn Key Service" is backed with a 3M MCS Warranty to give you peace of mind when you need optimum performance for the intended life of your graphics. With our state-of-the-art, cutting-edge facility we inspire our clients by providing creative design, custom-printed graphics and handle a network of nationwide installers. JMR Graphics provides expert capabilities and capacities needed to meet any graphic challenge.
#####