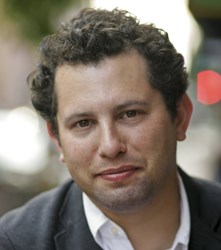 Big data, personalization, behavioral science and emerging technologies are radically changing how campaigns engage and stimulate voters to increase election day turnout
Washington, DC (PRWEB) September 09, 2013
Votenet Solutions, the leading provider of online voting and balloting software, will present a free webinar by noted author Sasha Issenberg titled "It's a Win-Win: Use Segmentation & Targeting to Score Voting Victory" on September 18 at 2 PM EDT. The webinar will discuss how big data and segmentation drives voter engagement and turnout including:

The analytical revolution that is reinventing get-out-the-vote campaigns
How membership organizations can leverage Big Data to segment and target voters to drive voter participation
Ways to leverage marketing strategy and analytics to achieving their turnout goals.
Webinar presenter Sasha Issenberg is a columnist for Slate Magazine and the Washington Post as well as author of "Victory Lab: The Secret Science of Winning Campaigns," which POLITICO called "Moneyball for politics."
The webinar is presented as part of the company's Votenet Genome Project, which is studying voting behavior to help organizations improve voter engagement and strengthen Get Out the Vote (GOTV) strategies. It will be the first in a series of webinars following the re-engineering of the election industry which was previously run on little more than gut instinct and assumptions.
"Big data, personalization, behavioral science and emerging technologies are radically changing how campaigns engage and stimulate voters to increase election day turnout," said Votenet CEO Michael Tuteur. "We look forward to Sasha showing how associations, cooperatives, unions, student government organizations, TV award shows and other organizations that empower constituents to vote and make decisions can leverage these revolutionary strategies and tactics."
Visit http://www.votenet.com/webinar091813.cfm for more information and to register for this free webinar.
About Sasha Issenberg
Sasha Issenberg is the "Victory Lab" columnist for Slate and the Washington correspondent for Monocle, where he covers politics, business, diplomacy, and culture. He covered the 2008 election as a national political reporter in the Washington bureau of The Boston Globe, and his work has also appeared in New York, The New York Times Magazine, The Washington Monthly, Inc., The Atlantic, Boston, Philadelphia, and George, where he served as a contributing editor.
About Votenet Solutions, Inc.
Founded in 2001 Votenet™ Solutions, Inc. is dedicated to its mission of giving everyone a voice and helping everyone make decisions. It is the trusted provider of secure, 360-degree do-it-yourself voting and balloting management software, outsourced voting and election management solutions and customized online voting solutions. Every day, Votenet helps the world's most recognized organizations, communities, and companies collaborate with stakeholders to elect new leaders, make important decisions, and set new policies. It is headquartered in Washington, DC and serves more than 2,000 customers.