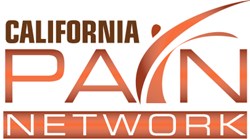 Integrated Wellness now offers same day appointments, and also accepts personal injury liens for treatment.
Long Beach, CA (PRWEB) September 16, 2013
Top Long Beach chiropractor, Integrated Wellness, is now offering same day appointments for those suffering from back, neck or arm pain. This is extremely convenient for those suffering from acute pain such as individuals in an auto accident with whiplash. For more information and scheduling, call (562) 228-1292.
Dr. Douglas Poff has been in practice for over 20 years and is an expert chiropractor Long Beach CA trusts and respects. The practice offers several leading treatments, including manipulations, trigger point therapy and physiotherapy. The chiropractic treatment offers over a 90% success rate for avoiding surgery and chronic pain.
It is well known that whiplash may turn into chronic neck pain over 15% of the time. Treatment at Integrated Wellness may avoid chronic pain from settling in, and the practice accepts most major medical insurances along with Workers Compensation and Personal Injury Liens.
Integrated Wellness serves a broad area in Seal Beach and Long Beach. Dr. Poff is very well respected chiropractor in Long Beach and for over 20 years has performed compassionate, skilled treatment.
For more information and scheduling, call Integrated Wellness at (562) 228-1292.