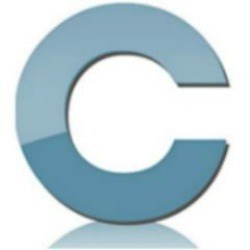 New York, New York (PRWEB) September 06, 2013
As renewable power continues to increase in popularity, individuals are taking steps to become specialists within the industry. While it remains important to get the technical skills involved in solar, BPI certification courses and LEED Green Associate Preparation, companies in the clean workforce are in need of knowledgeable sales associates to help grow the business. There is a lack of sales professionals that know about the technical aspects of the industries, which is leaving a gap that needs to be filled. CleanEdison is addressing this gap by offering a new class online for Solar Design and Technical Sales.
The course centers on providing students with the ability to design and communicate systems to customers, rather than just being able to give them an analysis of solar capabilities of their home. Being able to go in and provide the information and lay out a more detailed and comprehensive outline of the company's services leads to more overall sales and revenue. Knowledgeable professionals that are able to communicate effectively with the customers are in high demand. The solar energy training offered by CleanEdison is designed to prepare students for the workforce and give them the background to fill those open job positions.
Similarly to their BPI certification courses and LEED Green Associate Preparation, their new technical sales course fits in with the standards developed by nationally recognized certifying bodies. The North American Board of Certified Energy Practitioners (NABCEP) is the solar industries' "gold standard," ensuring a high level of quality material and professionals that understand the concepts of the industry. With the absence of significant college curriculum, NABCEP creates "Job Task Analyses" to ensure informed and educated workers are entering the workforce. Since industry leaders are looking for experienced and knowledgeable professionals, these classes provide an excellent opportunity to get a foot into the door.
CleanEdison is a company dedicated to providing high quality training, offering BPI certification courses, LEED Green Associate Preparation, and now a Design and Technical Sales solar energy training class. Covering a broad scope of topics allows them to produce specialists and experts in all areas of renewable energy, from design to installation, to sales and marketing. Providing training and experience in design and sales will help close the gap of available positions that currently exist within the market. CleanEdison is providing the professionalism and knowledge that individuals need to design and communicate plans to potential customers; something industry leaders are looking for. For more information about the course or to see all of the classes they offer, visit their website at http://www.cleanedison.com.