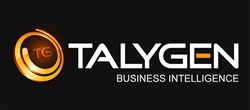 Companies and their Employees now have more Smartphone options, to manage Expense Reports. Now, Employees can use their BlackBerry app to quickly submit Expense Reports and view and manage those Expense Reports.
Palo Alto, CA (PRWEB) September 08, 2013
Smart phone applications are a necessary part of the business experience. Expense tracking tools on the cloud have become very popular in the marketplace today. However, most of these tools are web based and do not provide accompanying smartphone apps. Increasingly, companies are requiring solutions that enable their employees to be productive and fully accountable, using both their smartphones and their laptops.
Talygen, the world leader in Business Management Automation, has now introduced an upgraded version of its smart phone app that is fully integrated with its state of the art Cloud based Software as a Service (SaaS) application. This application has new and enhanced features that now make using a mobile device even more productive. Now, companies and their employees have one integrated solution to manage and submit expenses. Whether someone is on the Web, or using a smartphone, they can now use Talygen's advanced functionality to create and manage their expense reports.
Talygen's smart phone BlackBerry application is designed to both managers and employees at multiple levels. This means BlackBerry users can now quickly and easily manage their expense reporting functions. The interface is intuitive and easy-to-use, and is perfect for savvy BlackBerry users who are accustomed to having the best user experience in the marketplace today.
The BlackBerry app provides the following expense module features:

Employees can submit detailed expense reports
Employees can check to see if expense report has been approved
Details can be added for the expense report
The expense report can be tied to a trip, a project or a task
Expenses can be organized by category
Users can access a full suite of management tools using the BlackBerry app including Time Tracking, CRM and much more
Apps also available for Android, iPhone and Windows Phone
A full list of features can be viewed at: http://talygen.com/Expense-Tracker and http://talygen.com/BlackBerryapp.
Harold Saini, Chief Program Manager of Talygen, stated, "Now employees can use their BlackBerry app to quickly submit expense reports and view and manage those expense reports."
Talygen has been designed from the ground up to work both with all major browsers on PCs and Macs as well as all major tablets in the 10" and 7" range. The core Talygen application needs no installation as it is a pure web based application and will work with any modern internet enabled browser. Talygen also offers state of the art custom apps on iPhone, Android, Windows Phone and BlackBerry to help keep its customers organized. In addition, Talygen also offers optional desktop solutions for Windows, Mac OS and Linux, for companies wanting OS specific features like screen capture and activity logger. Thus, Talygen is available to everyone in the office or on the go.
About Talygen
Talygen is the worldwide leader in Business Management Automation. Talygen's integrated suite of services and processes allows businesses to manage all of their core workflows via our cloud-based Software as a Service (SaaS) application. Talygen allows companies to automate, regulate and enforce their corporate processes. Talygen empowers businesses and their employees to manage the full set of corporate tasks without having to install specialized software for each of them. With its wide variety of features, easy to use concepts and enhanced functionality, it allows end to end process management and seamless communication between all stakeholders in a project or business. In today's competitive business environment, successful companies are constantly challenged with managing the entire life cycle of a project efficiently and transparently. With Talygen, companies now have more ways than ever to make that happen.
Press Contact:
Talygen, Inc.
Harold Saini
(650) 800-3850
228 Hamilton Avenue 3rd Floor
Palo Alto California 94301
Media (at)Talygen (dot) com
http://www.Talygen.com