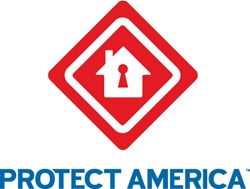 Advancements in technology have made the protection of one's home and children much more effective.
Austin, TX (PRWEB) September 06, 2013
Home security think tank Protect America, Inc. reminds parents of safety technologies at their disposal in observance of National Child Injury Prevention Week. Hazards in the home are now more avoidable than ever with advancements in wireless security.
"Our lives are becoming more intertwined with wireless technology every day," said Chief Operating Officer Scott Fleming. "Soon, every aspect of our daily routines will be manageable at our fingertips. Home security is a great example in that it's now seamless and very easy to use, but advancements in technology have also made the protection of one's home and children much more effective." Parents are able to receive text messages via novel smartphone apps like Protect America's SMART Connect in the event of an alarm or when a child uses his or her passcode. Systems can also announce specifically which door has been opened so that, for instance, curious toddlers do not wander near a swimming pool unattended.
The Company also urges families to arm themselves with Carbon Monoxide detectors. According to the Journal of the American Medical Association, 1,500 Americans die from exposure to Carbon Monoxide every year. The American Journal of Emergency Medicine features an article warning that children are more susceptible to succumb to Carbon Monoxide poisoning due to their high metabolic rates and high tissue oxygen demands. Modern CO detectors are inexpensive, deploy an alarm immediately when gas levels are dangerous, and also wirelessly communicate with monitoring facilities to dispatch help.
In this digital age, homeowners are turning to simple and powerful wireless technology to defend their children and homes against burglary and everyday hazards. Protect America offers affordable security solutions customizable to every home and family. Visit http://www.protectamerica.com or call 1-800-951-5190 to speak with a Protect America home security expert about a wireless alarm system, monitoring a security system from your smartphone, and Carbon Monoxide monitors.
About Protect America, Inc.
Protect America is an Austin, Texas-based provider of wireless home security systems that employs approximately 400 people. Since the company's founding in 1992, Protect America has secured nearly 400,000 American homes. Protect America is part of the Rockbridge Growth Equity family of companies that includes the Cleveland Cavaliers and Quicken Loans.
---
Media Contact:
Tim Krebs
Copywriter
Email: timkrebs(at)protectamerica(dot)com
Phone: 512-758-8322