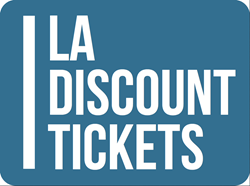 Experience the Magic for less!
Anaheim, CA (PRWEB) September 14, 2013
Disneyland has so much to do throughout its two parks that it actually may lead to adult onset ADD. There are so many options, visitors really should have a plan to maximum Disney splendor. This can be confusing for new park visitors and they may miss out on a few amazing experiences. LaDiscountTickets.com has been keeping tabs on what Disney goers think, and so they present to you "The Top 5 things to do at Disneyland and California Adventure."
1. World of Color (showtime in CA Adventure is typically around 9pm)
Nobody describes it better than Walt when he says at World of Color you can "Watch images of characters come to life on a veil of mist, while water forms fanciful shapes in time to memorable music." This innovative show has hundreds of water jets that bend, stream, and mist LED lit water creating a great platform for Disney Magic. Disney fan's favorite characters reenact their scenes amongst bright lights and catchy musical accompaniments. Disney does a great job of closing the night with this emotional manipulation. (Hint: Try and see both the Fireworks at Disneyland then hurry over to World of Color in CA Adventure).
2. Radiator Springs Racers. This attraction, as well as Carsland, opened June 15th 2012, but only after Disney spent $1.2 Billion on the expansion. Six guests enter the vehicle and then enjoy encounters with the characters from the film "Cars." The attraction ends when guests race one another through turns and hills, ending with a randomized race result. This attraction comes in at number 2 only because some guests say that the consistent 1 hour plus wait time lessens the excitement. However this is definitely something Disney fans should do during their visit to CA Adventure.
3. "Remember… Dreams Come True" Fireworks show. After a long day of line waiting and doing swim moves over the crowds, this is your chance to stop and breathe it in. Disney does it again (everynight) and choreographs their pyrotechnics with a musical rollercoaster of emotion. They seem to have newest innovations in firework technology, with these accelerating multi-color explosions. This spectacle seems to beat most local Fourth of July Celebrations.
4. Mountain Exploration. Ok so we grouped a few good rides. Few would debate that all Disney visitors should experience Space Mountain, Big Thunder Mountain Railroad, Matterhorn Bobsleds, and Splash Mountain. These four mountain rides will take you from a star tour to the arctic; from the Gold Rush to the briar patch.
5. Indiana Jones Adventure. This "dark ride" takes its passengers through the Temple of the Forbidden Eye. Thrill seekers get to see Indiana Jones narrowly escape multiple traps and barely keep his hat. According to our fans, Indiana Jones Adventure beats out the Pirates of the Caribbean due to its high level of excitement, contrasting the Pirates slow moving animatronics.
Our fans would be remiss if we did not include a few honorable mentions:
Captain EO Tribute, is a 4D film starring Michael Jackson, directed by Francis Ford Coppola, and produced by George Lucas. A few other attractions that were close to the Top 5 are Star Tours: The Adventures Continue, Tower of Terror, Haunted Mansion, and Finding Nemo Submarine Voyage. For Young Adults the Mad T Party is a great way to get moving. This nighttime event hosts different DJs and allows guest to dance to different styles of electronic dance music.
Some guests believe that it is best to collect your FastPasses right when you enter the park. This way you can arrange your day based on the FastPass timing as well as ensure a good viewing post for the World of Color.
LaDiscountTickets.com has been providing Disney fans with Discount Disneyland Tickets for over two years. Follow them on Facebook and Twitter to keep up with Disney info, quotes, and trivia.