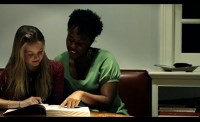 Santa Monica, CA (PRWEB) September 06, 2013
Launch Education Group specializes in preparing students for the Independent School Entrance Exam (ISEE) in Los Angeles and Manhattan. In order to maximize students' scores on the ISEE, they have developed a unique approach to test preparation that is fully individualized, yet standardized to assure the highest quality.
The Launch ISEE preparation model is based on an individualized assessment of students' strengths and weakness on an ISEE diagnostic test, which is used to develop a personalized curriculum. In a new initiative, Launch Education Group has extended access to an ISEE practice test and assessment to families throughout the month of September. Now offering ISEE practice tests on select weekends in their Santa Monica office, they hope to deliver a valuable resource to students interested in matriculation to independent schools in the US. Information regarding test dates and registration is available on the Launch website. Additionally, if families are unable to make one of the test dates, they can download an online practice test on the Launch website.
"For many parents, navigating the private school admissions process presents a difficult and complicated challenge," said Tim Benson, Launch's Director of Test Prep Programs. "The ISEE specifically - with its varied and complex subject matter and format - can be arduous to master without the thorough practice and professional expertise that come with working with a test preparation professional."
Practice ISEE exams offer a risk-free way for parents to assess their student's strengths and weaknesses, as well as gauge their predicted score on the official ISEE. Through the use of practice tests, students are able to better familiarize themselves with the length, format and content of the ISEE. In addition, students who take advantage of practice exams report feeling much more prepared for and confident in their performance on test day.
After taking the practice exam, parents will receive an in depth analysis of the results as well as a follow up consultation with a Launch Director. The Launch ISEE score report identifies more than 50 different categories and subcategories of questions that are tested on the ISEE. These reports are useful for identifying each student's individual strengths and learning needs in all four sections of the ISEE.
"In using this detailed information – as opposed to a general assumption of the student's academic capabilities – future study can be tailored in the most efficient ways possible," said Benson. "There's no need to waste study time and energy in areas in which the student already excels."
After students take the practice test, they will have the option of continuing their test preparation with one of Launch's expert ISEE tutors. Launch's ISEE tutors have years of professional ISEE tutoring experience prior to joining their team. Many of them have graduated from the best independent schools in Los Angeles and New York City and know what it takes to excel in these environments. Because each curriculum is individualized, students will be allowed to work at their own pace and on the subject matter that is most relevant to their performance on the practice exam.
To sign up for the Free SAT Practice Exam, please visit the registration page. For additional resources, students are encouraged to visit Launch's online blog at LaunchEducation.com/Blog. The blog offers test taking advice, the latest news from the ERB, and insights on independent school education.
About Launch Education Group
Launch Education Group has helped hundreds of students in Los Angeles and Manhattan maximize their potential score on the ISEE. In 2013, their students increased their stanines by an average of 2 points per section and gained admission to top independent schools like Brentwood, Harvard-Westlake, Marlborough, Campbell Hall, and Oakwood.