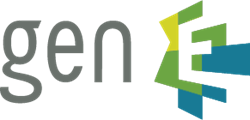 San Clemente, CA (PRWEB) September 09, 2013
gen-E, a global IT process automation software company, today announced that Virgin Media has chosen the company's collaborative, operations-based Resolve Event Management Automation solution to automate repetitive diagnostic tasks and free up skilled personnel to tackle more complex tasks. The gen-E Resolve solution combines process automation and collaboration to fill the critical void left by competing event management systems, which lack the mechanism to group, process and take automated action on events against a pre-defined framework.
Virgin Media is the first provider of all four broadband, TV, mobile phone and home phone services in the UK, and added 1.5 million superfast (speeds of 30Mbps or above) broadband customers in 2012 alone.
Virgin Media chose gen-E's Resolve software in order to stop the continual "break-fix" operational mode that is common practice in network operations centers (NOCs), to reduce the potential for human error and to improve issue response time.
"Implementing gen-E's Resolve will allow experienced network operators, and IT personnel to concentrate on more proactive activities, such as tackling network and service degradation events," said Hugh Woolford, director of transmission operations at Virgin Media. "It's critical that we provide a timely resolution to these types of events to prevent issues from affecting the quality of service and also to dramatically improve network uptime."
Virgin Media will leverage Resolve to improve the efficiency of operational processes and procedures, provide diagnostic information to assist in troubleshooting and enable operators with the unique ability to execute tasks without the need to become experts in underlying tools and technologies.
Resolve will provide Virgin Media's engineering teams with the ability to run push-button automations for diagnostics, triage and remediation. It easily integrates with all leading Event Management, Performance Management and Incident Management tools, and automates hundreds of routine operational and preventative maintenance tasks. In addition, Resolve has been proven to immediately reduce up to 50 percent of event noise, decreasing the number of events that need to be touched.
"As networks become increasingly fast, complicated, and crowded, there becomes a higher probability of issues and outages that can adversely affect the QoS to customers," said Casey Kindiger, CEO of gen-E. "Virgin Media is a great example of a growing company that is providing lightning fast broadband and one that requires an equally fast resolution to issues that might affect network uptime. That's where Resolve Event Management Automation comes in."
Resolve automates up to 90 percent of manual IT tasks, integrating with existing platforms and tools. Built from the ground up with a human-centric approach to automating IT tasks, with Resolve, gen-E has created a new category of IT process automation software that relies on collaborative operations to break through traditional organizational constraints that hinder productivity and innovation. Resolve is currently the only IT process automation software that allows users to easily capture, document and automate unstructured workflows.
Resolve also reduces the time spent on creating knowledge documents and locating data relevant to known errors, "how-tos" and other information. With Resolve, time-savings stem from a combination of engineers and experts organically providing updates and relevant knowledge that is pushed out to users, service desk technicians and engineers. With Resolve's social and collaboration features, engineers and technicians alike can proactively engage process experts to update and collaborate real-time on issues and resolution.
For more information on Resolve Event Management Automation, including features, benefits and customer case studies, please go to: http://info.gen-e.com/event-management-automation.
About Virgin Media
Virgin Media is the first provider of all four broadband, TV, mobile phone and home phone services in the UK.
The company's cable network – the result of multi-billion pound private investment – delivers ultrafast broadband to over half of all UK homes, with speeds of up to 120Mb, as well as market leading connectivity to thousands of public and private sector organisations across the country.
Virgin Media has developed the most advanced interactive television service, bringing together broadcast TV, thousands of hours of on demand programming and the best of the web in a single set-top box powered by TiVo. The company was the first to offer HD TV and 3D on demand to millions of British households.
The world's first virtual mobile network was launched by Virgin Media and it is also one of the largest fixed-line home phone providers in the country.
Virgin Media is a part of Liberty Global plc, the world's largest broadband communications group. Together, Virgin Media and Liberty Global serve 25 million customers across 14 countries, helping connect people to the digital world and enabling them to discover and experience its endless possibilities.
For more information, go to http://www.virginmedia.com.
About gen-E
gen-E is an IT process automation (ITPA) software company that places human ingenuity at the forefront of workplace activity. The company's award-winning Resolve™ software breaks down traditional organizational and process constraints through an innovative approach to automation. Powered by actionable and dynamic knowledge management capabilities, Resolve allows organizations to realize cost savings of as much as 200 percent within months of deployment. For more information, please visit http://www.gen-e.com.