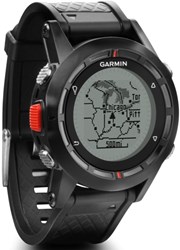 Once he explained how vital the device had become to his daily mission we just sent him a new one and told him to get the old one back in late 2013, that's our commitment to our troops
Bozeman, MT (PRWEB) September 07, 2013
For 5 years the Heart Rate Watch Company has supported our men and women in uniform, along with retired Veteran's, with a 10% discount on the purchase of any heart rate monitor, GPS watch or other fitness electronics.
"We are proud to support our men and women in uniform in both their training and even with high-end wrist top GPS navigation units like the Garmin fenix, which is very popular with military personnel", says Rusty Squire, President of the Heart Rate Watch Company.
TRUE STORY
"We had an artillery commander in Afghanistan call us because his Garmin fenix needed to be replaced but he had no way to send mail out", says Squire. He adds, "Once he explained how vital the device had become to his daily mission we just sent him a new one and told him to get the old one back in late 2013, that's our commitment to our troops".
"With Street Maps now capable of being loaded to Garmin fenix you can have seamless navigation even in hostile foreign cities and not have to mess with maps at all", says Squire.
ALL THE BEST BRANDS
Heart Rate Watch Company carries Garmin, Suunto, Timex, TomTom, Magellan and Polar heart rate monitor products. "We carry all the product and accessories you could ever require for getting fit and navigating", says Squire. He adds, "Plus, we give every customer complimentary fitness e-books to get them started the right way as well as product training videos".
UNWAVERING COMMITMENT
Heart Rate Watch Company offers a best-in-class warranty on all products. "We warranty straight out of our own inventory same day and nobody else online does that", says Squire. He adds, "We are also easy to reach by phone so you always have an ally in your efforts".
HOW TO GET THE DISCOUNT CODE
"All military personnel need to do is call us at 866-586-7129 and we'll give you the coupon code to get your 10% off", says Squire. He adds, "We'll also help you identify and make certain you are getting the right product quickly and cut the hours of online research".